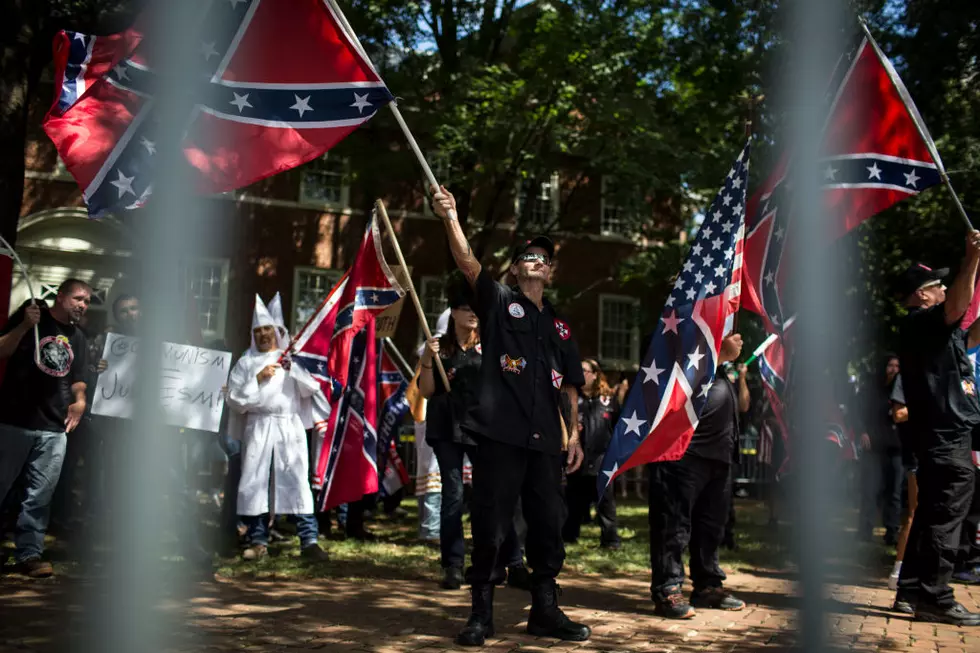 POLL: Despite Freedom of Speech, Should All Race Related Public Protests Be Banned?
Chet Strange/Getty Images
Colin Kaepernic kneels at the side of the football field in protest of the way the United States has handled race relations.
One of the major topics of concerns Kaepernic had (has) is the ability for Racist, White Supremacist groups, such as the KKK and White Nationalist Party, to hold Public Protests.
Over the weekend, one of those protests turn tragic with 1 person being killed and several injured as a driver plowed through the crowd of Anti-Racist protesters in Charlottesville, Virginia.
(FULL STORY LINK w/ Pictures and Graphic Video of incident below ...***WARNING***: The video is Graphic)
In light of this tragedy, do you think it would be wise to make any Race Related Public Protests illegal in the United States?