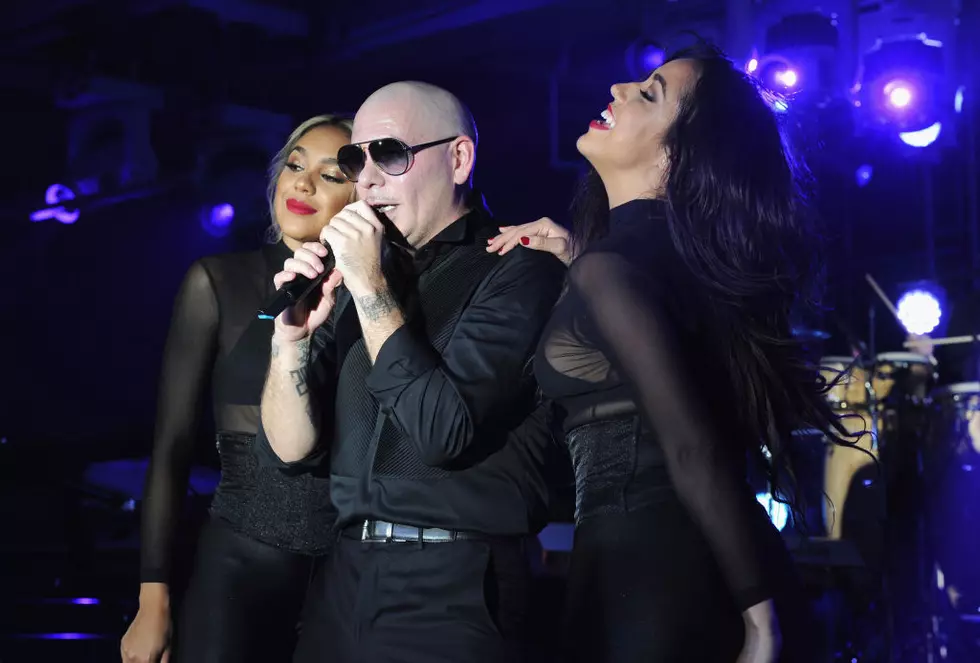 Watch Rapper Pitbull Set The Stage On Fire Performing In Niagara Falls
Craig Barritt / Getty Images
Get ready to turn up with Mr. Worldwide, also known as Pitbull! He will be hitting the stage soon in Niagara Falls. You'll be able to catch him performing live on Saturday, April 8, 2023, at 9 pm. Tickets for his show at the OLG Stage at Fallsview Casino, located at 6366 Stanley Ave, Niagara Falls, ON L2G 0Z1, are on sale now.
Armando Christian Pérez was born on January 15, 1981, in Miami, Florida to Cuban immigrant parents. He is a first-generation American. While growing up, he was strongly encouraged by his family to "take advantage" of the privilege of living in America, and the opportunities it came with.
The show is for all ages, but an adult must accompany children aged 12 and under. Everyone must purchase a ticket, including children. No professional cameras will be allowed in the venue. No bags or backpacks will be allowed in, only small purses.
Ticket prices currently range from $178 to more than $1,000 (in Canadian dollars). You can get more details and purchase tickets here.
Credit: Pitbull via Youtube
Pitbull has been making his mark on music since the early 2000s,
He said he chose his stage name of Pitbull because the dogs 'bite to lock. The dog is too stupid to lose. And they're outlawed in Dade County. They're basically everything that I am. It's been a constant fight.'
**Listen to Yasmin Young this week during the 3 pm hour on Monday & Wednesday, the 4 pm hour on Tuesday & Thursday, and the 5 pm hour on Friday for your chance to win a pair of tickets to see Pitbull.
Check Out This Amazing Lakeside House For Sale In Niagara County
7215 Lake Road, Appleton, NY 14008 - $625,000, 5 bed, 5 bath, 12.1 acres lot size
Western New York's Favorite Tattoo Artists For 2023