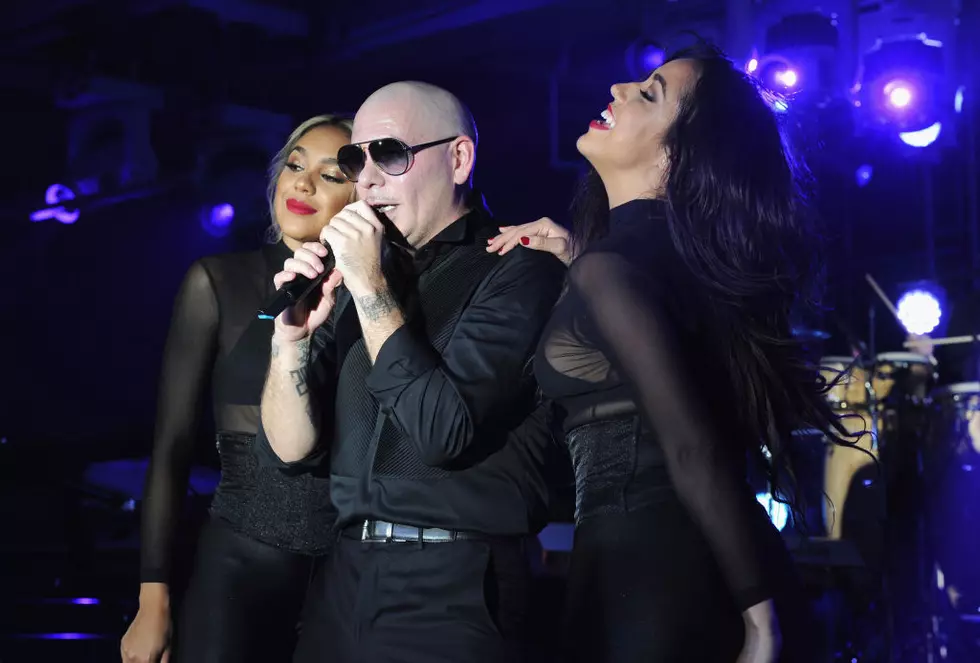 Everything You Need To Know About The Pitbull Show At Darien Lake
Craig Barritt / Getty Images
Get ready to turn up with Mr. Worldwide, also known as Pitbull! This is your ultimate guide to the show. He is bringing his 'Can't Stop Us Now Tour' to Western New York. Tickets to see Pitbull are on sale now.
Armando Christian Pérez was born on January 15, 1981, in Miami, Florida to Cuban immigrant parents. He is a first-generation American. While growing up, he was strongly encouraged by his family to "take advantage" of the privilege of living in America, and the opportunities it came with.

 
Pitbull will be joined by special guest Iggy Azalea on Sunday, July 31, 2022, at 8 pm
Darien Lake Performing Arts Center
9993 Alleghany Rd, Darien Center, NY 14040
Lawn tickets are sold out. Reserved seat tickets start at $100. There are lots of upgrades available. Check here for the details and options. All tickets are mobile, you can find out how to add them to your digital wallet here.
Credit: Pitbull via Youtube
Pitbull has been making his mark on music since the early 2000s,
He said he chose his stage name of Pitbull because the dogs "bite to lock. The dog is too stupid to lose. And they're outlawed in Dade County. They're basically everything that I am. It's been a constant fight.
Joining him at Darien Lake will be Australian rapper Iggy Azalea.
Amethyst Amelia Kelly, born 7 June 1990, known professionally as Iggy Azalea, is an Australian rapper, singer, songwriter, and model. At the age of 16, Azalea moved from Australia to the United States in order to pursue a career in music.

 
Credit: Iggy Azalea via Youtube
Here's What You Can And Can't Bring Into The Pitbull Concert At Darien Lake
You can carry a clear plastic, vinyl, or PVC tote bag, but it must be 12 inches by 6 inches by 12 inches or smaller. Small clutch bags (4.5"x 6.5") are also allowed.
The Darien Lake Amphitheater only accepts card payments, no cash will allowed.
All points of sale will only accept credit, debit or mobile pay (such as Apple Pay or Google Pay). In the event you are not carrying a credit or debit card, you can exchange cash for a card at our reverse ATM located in the South Concourse near the merch booth. Staff will also be available on site at the Guest Services Booth in the South Concourse and the merch booth in the North Concourse to exchange cash for card, dollar for dollar, without any service fees.
New York State Banned Marijuana Smoke In 6 New Places
You Can't Legally Buy Booze In Any Of These 7 Towns In New York State
These Are The 8 Signs And Symptoms Of Heat Stroke