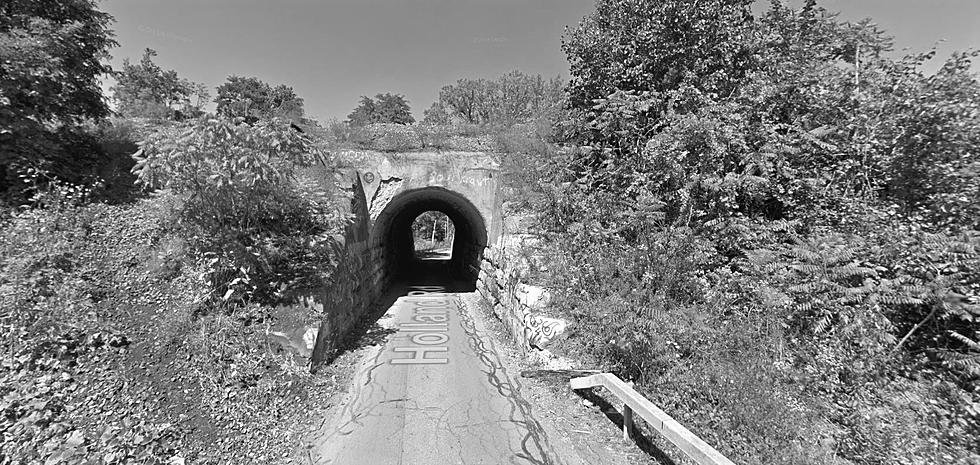 The Most Haunted Road In New York State
Credit: Google Maps
When you picture haunted places, what do you think of? Probably a house, right? Maybe an abandoned asylum (think of the game, "Outlast"). It could also be some kind of museum or abandoned factory.
You might not think of a given road as being haunted but there are creepy roads scattered across New York State and some of them carry stories with them that makes visitors think twice before venturing down the path. It could go the other way as well; maybe people want to visit because the road is supposedly haunted.
That's the case for one famous road in New York State that has the most famous story of a haunted roadway.
The road is Holland Road and is in Western New York in Angola.
It's the legend of the "Pigman."
Those who live in Angola and many in Buffalo know the story of pigman.
The story has taken on a life of its own over the years, blending myth with fact. According to a historic report by M.C. Hageman, which detailed the life of a man named William Derrecks, there was in fact a man who is the inspiration for the "pigman" legend.
Derrecks is the son of Loring Derrecks, who along with his brother were indirectly responsible for The Angola Horror train accident, when the two took a few ties from the railroad tracks.
William was born in 1913 and was born with deformities that made his parents shield his identity growing up.
During the 1950's, Derrecks and his wife were what would be considered hoarders nowadays as they lived on Holland Road, away from everyone in the bustling environment. Derrecks would supposedly put pig heads and other farm animal heads on sticks along his driveway to keep kids and others away from his property.
The legend grew tremendously by the 60's and 70's, as teenagers visited Holland Road for parties and William Derrecks supposedly tried to scare them off. A unity survey man went missing in the 70's and that's when the home Derrecks was living in burned down, with no trace of him or his family.
Legends of the pigman haunting Holland Road have lived on. People still try and visit the area but the road is narrow and unsafe for travel.
This is one of the stories that sounds entirely made up, however, while myth is part of it, there is more truth to the story than what we may have realized.
READ ON: Weird, wild UFO sightings from throughout history
25 True Crime Locations: What Do They Look Like Today?
Below, find out where 25 of the most infamous crimes in history took place — and what the locations are used for today. (If they've been left standing.)
How Many in America: From Guns to Ghost Towns
Can you take a guess as to how many public schools are in the U.S.? Do you have any clue as to how many billionaires might be residing there? Read on to find out—and learn a thing or two about each of these selection's cultural significance and legacy along the way.