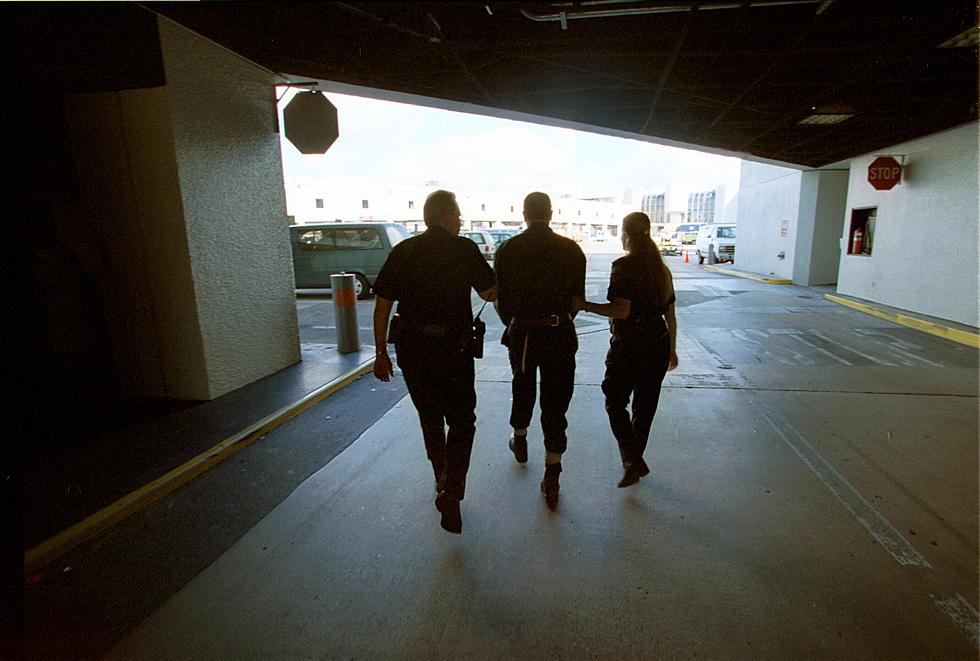 Wrong Turn At The Peace Bridge Results In Rape Arrest
U.S. Customs and Border Protection
The Peace Bridge has done it again! A wrong turn ended with a person being arrested for rape. There have been many people who have gotten caught up at the Peace Bridge after making an unintended turn onto it.
According to U.S. Customs and Border Protection, officers at the Port of Buffalo, Peace Bridge border crossing, arrested a 45-year-old American man. Earlier this week, CBP officers encountered a driver who made a wrong turn onto the bridge, which happens quite frequently, as the sign is quite confusing
When asked for identification at the primary inspection point, the driver was unable to provide satisfactory identification and was taken to a secondary inspection area. CBP officers discovered that Jose Cruz Lopez had an active felony arrest warrant for a rape charge out of Philadelphia, Pennsylvania. Buffalo Port Director Gaetano Cordone said,
Our CBP officers continue to work hard in identifying and intercepting wanted criminals. Our strong relationships with our local law enforcement partners are pivotal in ensuring fugitives are brought to justice.
Driver Making U-Turn On Peace Bridge Busted For 13 Pounds Of Marijuana
A U-turn at the Peace Bridge turned into a drug bust for one driver in Buffalo. The incident took place on Sunday, April 9, 2023, and involved a Rochester man.
U.S. Customs and Border Protection officers at the Peace Bridge discovered and seized multiple vacuum-sealed packages of marijuana. The driver accidentally ended up at the border crossing and did not intend to travel into Canada. The 25-year-old Rochester man, quite possibly panicking knowing what he was transporting, made an illegal turn on the United States side of the bridge. He then entered the primary inspection area and gave CBP officers with a fake name. When officers asked the man for identification verification, he couldn't provide any. They then took the driver to a secondary inspection area.
More: A Stolen Mercedes Leads New York State Police On A Chase Across Peace Bridge
During the secondary examination, CBP officers figured out the man's real identity. During a search of the vehicle they allegedly found a suspicious duffle bag behind the driver's seat of the vehicle. Officers allegedly found multiple vacuum-sealed bags that tested positive for marijuana. The 13 pounds of marijuana have an estimated street value of $33,000.
The Best Parts About Living Close to Canada
Here are some of the best reasons why living so close to Canada is awesome.
Western New Yorkers' Favorite Spots To Visit In Canada
Now that the Canadian border is officially open, check out some of the favorite spots that Western New Yorkers love to visit.