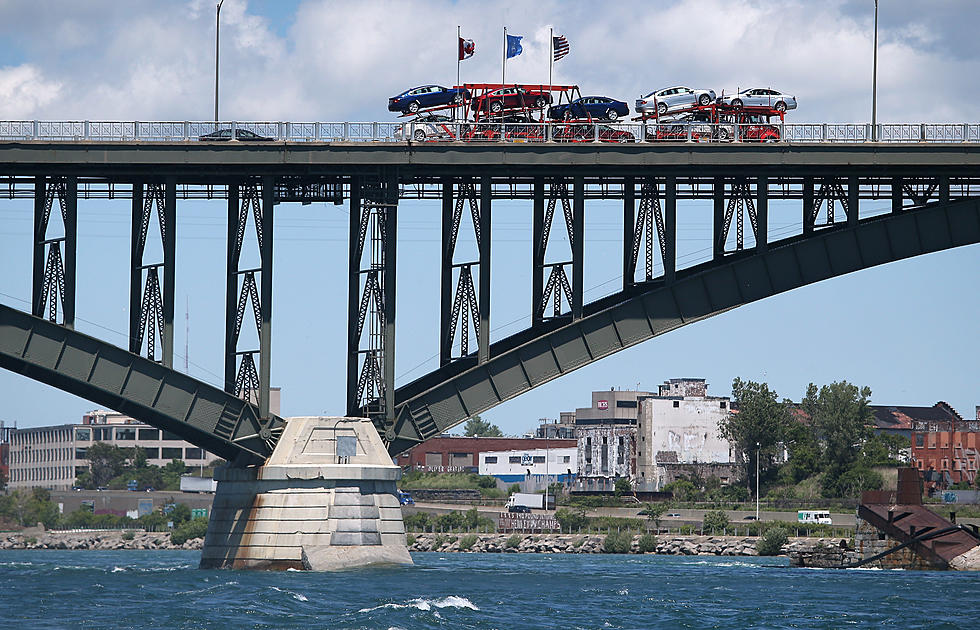 A Stolen Mercedes Leads New York State Police On A Chase Across Peace Bridge
Getty Images
A car stolen in Canada took police in New York State on a chase after crossing into the U.S. Yesterday, Sunday, September 11, 2022, a Mercedes Benz was attempting to cross the United States-Canada border from the Canadian side just before 11 am. The vehicle crossed at the Peace Bridge. The driver did not stop at U.S. Customs at the border crossing. The vehicle led New York State Police Troopers on a chase on Interstate 90.
The Benz was traveling at high speeds and the driver was acting erratically. NYSP Troopers tried to pull the vehicle over for a traffic stop, but the driver did not comply. Troopers from Syracuse, who were patrolling the NY State Thruway were able to use a tire deflation device. The vehicle was disabled around mile marker 335.4. Troopers took the driver of the stolen Benz into custody without incident. The driver was turned over to U.S. Customs and Border Protection agents, who arrived on the scene. The driver, who has not been identified publicly yet, is facing federal charges. This is an ongoing investigation.
I wonder if the driver got confused and mistakenly ended up at the border crossing. Many of us Western New Yorkers know how tricky the entrance ramp to the Peace Bridge is from the American side.
I can't imagine any other reason that the driver would think it's a good idea to take a stolen car across the border. I mean, if you're going to steal a car, you would want to avoid places with huge amounts of law enforcement, right?
Top 10 Drug Busts at Port of Buffalo
The 10 Most Stolen Vehicles In New York State
Here Are The Top 8 Insanely Rich People in New York State