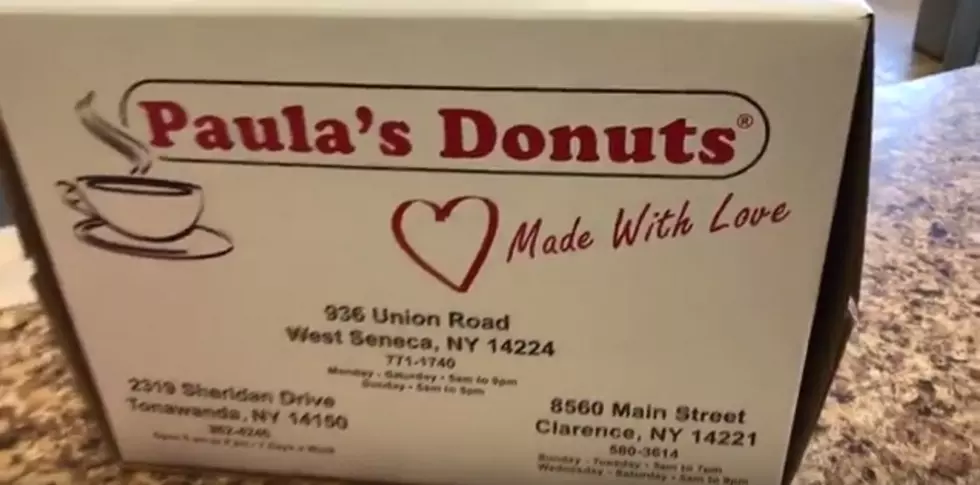 Paula's Donuts Closing Until Further Notice
Credit: Visit Buffalo Niagara YouTube
It's been a brutal past two weeks for any local restaurant business and some sad news came in on Thursday evening.
Enter your number to get our free mobile app
According to WIVB, Paula's Donuts will be closing their doors until further notice -- due to the COVID-19 spreading concerns.
This from Paula's Donuts:
"As much as we would love to stay open and will miss all of our customers, we have decided to do what we feel is in the best interest for our employees and their families," Paula's said on Facebook.
They will not open back up until they feel it's safe. Hopefully that's sooner, rather than later.
Here are more articles you might enjoy: