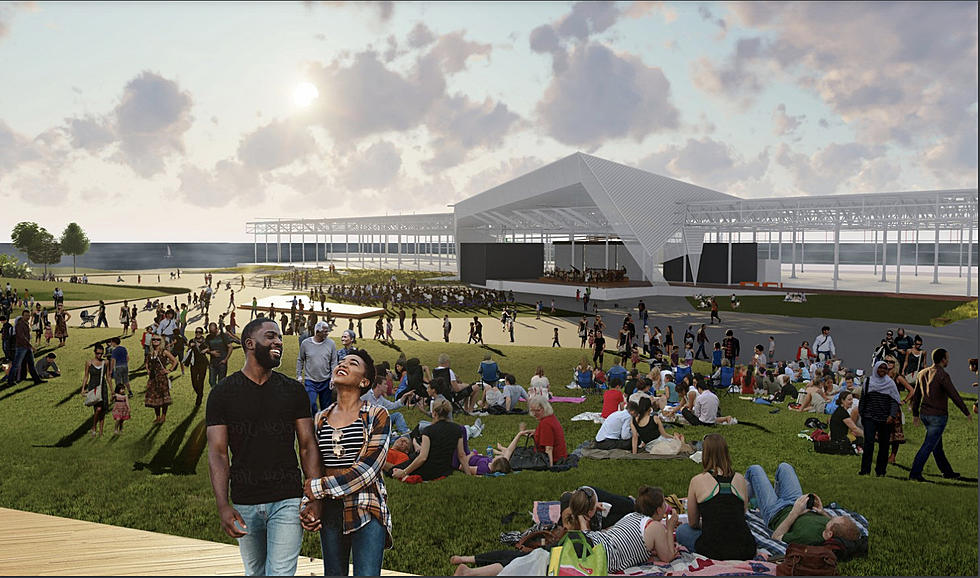 New Concert Stage Under Construction On Outer Harbor In Buffalo
Empire State Development
As the 2023 summer concert season plays on all over Western New York, we've seen several great shows in all sorts of places in the region.
There are all sorts of great concert venues all over the 716 and 585. From the Town Ballroom in downtown Buffalo to the Darien Lake Performing Arts Center, there is somewhere for just about everyone to go to see some sort of great concert, event, or show that interests them.
Now, after more than 2 years of planning, a new amphitheater that has been under construction on the Buffalo Outer Harbor is inching closer to completion.
MORE: Several Great Concerts At This Year's New York State Fair
Back in 2021, New York State Governor Kathy Hochul announced that a state-of-the-art concert stage would be built on the grounds of the old Terminal B on Buffalo's Outer Harbor. That outdoor entertainment pavilion was slated to cost around $13 million to construct and was originally planned to open this fall.
According to a Buffalo News article, the opening of the nearly 100,000-square-foot venue is being delayed until 2024.
The venue, which was originally designed to hold around 8,000 people, will have space for between 4,000 and 5,000 people. There is no seating being installed, but people may be allowed to bring their own folding chairs when attending shows.
This new venue would be the permanent stage for the Lakeside Event Lawn which has been hosting concerts on the outer harbor for the last couple of years. Having attended several concerts on the outer harbor over the last couple of years, this is welcome news and more signs of development in Buffalo.
This is also another great thing to add to your to-do list when hanging out near the water in Buffalo. I can't wait to see a show at this new venue.
Fun Summer Date Ideas Under $20 In Buffalo
In this case, being a cheap date is a good thing.
The 20 Best Spots To Grab Lunch In Buffalo, New York
These popular Buffalo-area restaurants are worth playing hooky from work for.