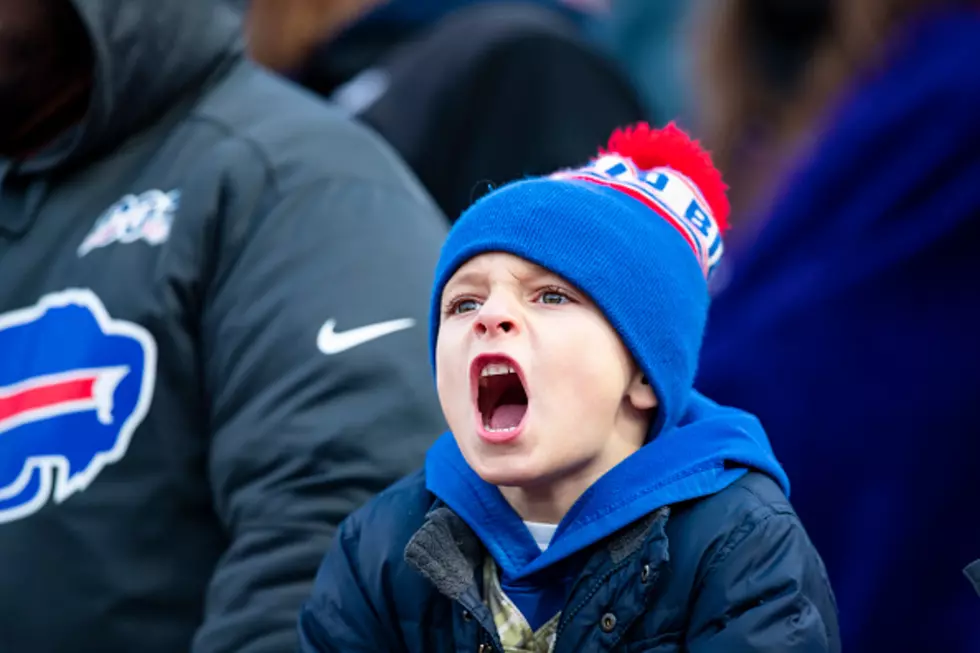 WNY School District Gives Students Half-Day Because of Bills Game
Getty Images
The Buffalo Bills are 1-0 on the 2022 regular season, after a huge and very convincing win against the Los Angeles Rams on Thursday Night Football to kick off the NFL's 2022 regular season campaign.
The team is still the favorite to win the Super Bowl this February in Arizona and after dominating the defending Super Bowl champions on Thursday night, fans are maybe even thinking the team is better than we thought a week ago, which is pretty incredible.
The Bills are gearing up for yet another prime time game, this time on Monday night against the non-division rival, Tennessee Titans.
The 7:15 pm kickoff next Monday is a rarity, but that's due to the double-header feature, as the NFL will also have the Minnesota Vikings playing at the Philadelphia Eagles just over an hour later.
You can certainly expect many people to take a sick day or just take a half-day on Monday to prepare for the Bills home opener, and one Western New York school district is doing just that as well.
WKBW reports that the Orchard Park Central School District will be giving its students a half-day, because of the Bills home opener.
The district calls it a "Buffalo Bills Monday Half Day."
The move is due mostly to traffic. Lots open around the stadium four hours before kickoff and fans will absolutely plan on tailgating before that, maybe even by early afternoon, which means this gives students the ability to get a few classes in before leaving for the day.
I wish that I had this happen when I was going to school, but that's what I get for growing up during the 17-yeear playoff drought -- no prime time games or Bills half-days for us!
Top 10 WNY Public High Schools According To US News and World Report
Check out the latest ranking of Public High Schools in WNY according to US News and World Report.
22 Famous Buffalo Sports Phrases Every Die-Hard Bills and Sabres Fan Knows
Being a sports fan in Buffalo is sometimes like knowing a different language. Here are 22 of our favorite Buffalo sports phrases you already know if you're a huge fan! And if you're new here, here's how to catch up.
15 Things You Should Never Do at a Bills Home Game
Things that are a no-no to do at a Buffalo Bills home game.