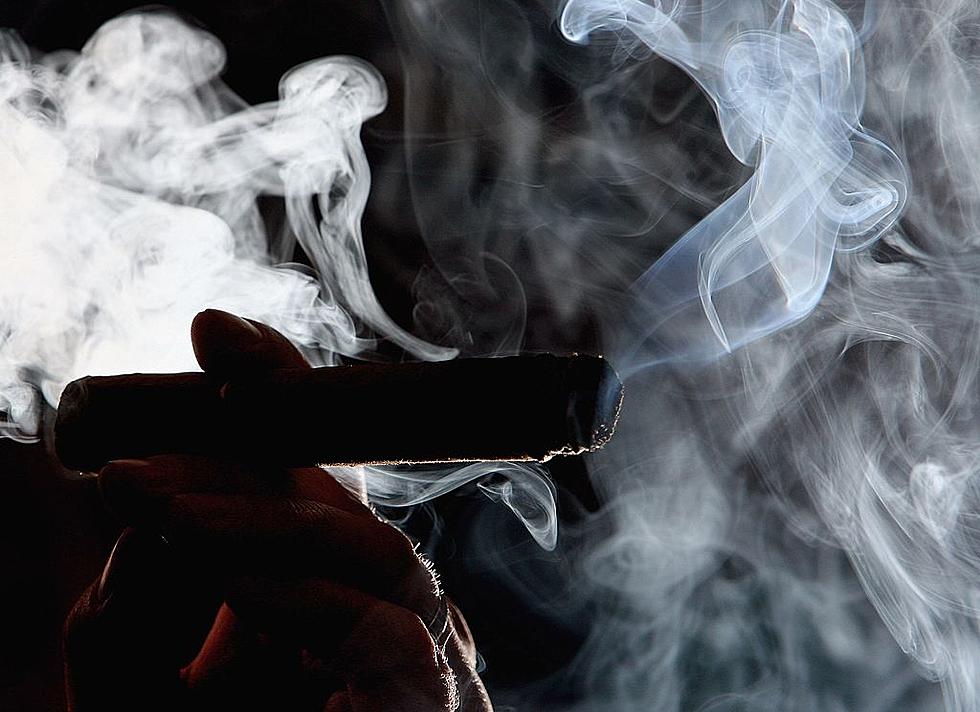 Does New York's Flavored Tobacco Ban Have Racial Undertones?
Getty Images
Fans of flavored tobacco products have had to make some adjustments over the last several years as both New York State and Federal officials have been making changes to how the products are made available, and who can buy them.
A recent announcement from New York State Governor Kathy Hochul shows that New York State is moving forward with an all-out ban on flavored tobacco products like hookah, menthol cigarettes, and some cigar and cigarillo brands.
There has been a lot of research by the National Institute of Health, the New York State Department of Health, and other organizations surrounding the impact that smoking can have on peoples health and why they shouldn't smoke.
With all of this information that has been known for years, some have asked the question are there other reasons why officials are seeking to ban flavored tobacco products instead of instituting a ban on all tobacco?
Menthol cigarettes and other flavored tobacco products have long been marketed to black and other minority comminutes for years. According to data collected by the NYS Department of Health, more than 85% of Black and more than 70% of Hispanic smokers use flavored products exclusively. That's a significant deviation when compared to the general smoking population.
I commend Governor Hochul for taking on Big Tobacco, which has exploited flavored tobacco to attract young people and target members of the Black and Hispanic community, increasing their risk of death and disease and a lifelong addiction to nicotine... The elimination of flavored tobacco products would safeguard our young people and those who have been addicted at alarmingly high rates as a result of the tobacco industry's marketing efforts. We know that menthol makes tobacco products easier to start and harder to quit, and we look forward to working with the Legislature to pass this life-saving legislation.
-Dr. James McDonald, Acting Commissioner of the New York State Department of Health
There is a lot of information about how the tobacco industry specifically targeted minority communities with their products, and while this tobacco ban may have good intentions, there are plenty of people who worry that this ban will have unintended consequences like boosting the underground market for the products, which may also lead to an increase in law enforcement activities in minority communities.
I understand the impetus of the policy is to get people to stop smoking, which is a good thing... But I think it shouldn't be this selective. It goes way too deep … and would be a mistake, so I will be working to have it excluded.
-Crystal Peoples-Stokes, New York State Assembly Majority Leader
5 Things New York Should Ban But Never Will
It seems like New York State is banning everything nowadays, but here are a few things that should be added to the list
11 of the Most Popular Nicknames Smokers Call Marijuana
What people call marijuana.
Classic Cigarette Vending Machines
Cigarette smoking is slowly becoming a thing of the past but here are some remnants of a time when smoking was widely accepted.
There are lots of different types of cigarette vending machines from back in the day that you won't see in a restaurant or in front of a store anymore.