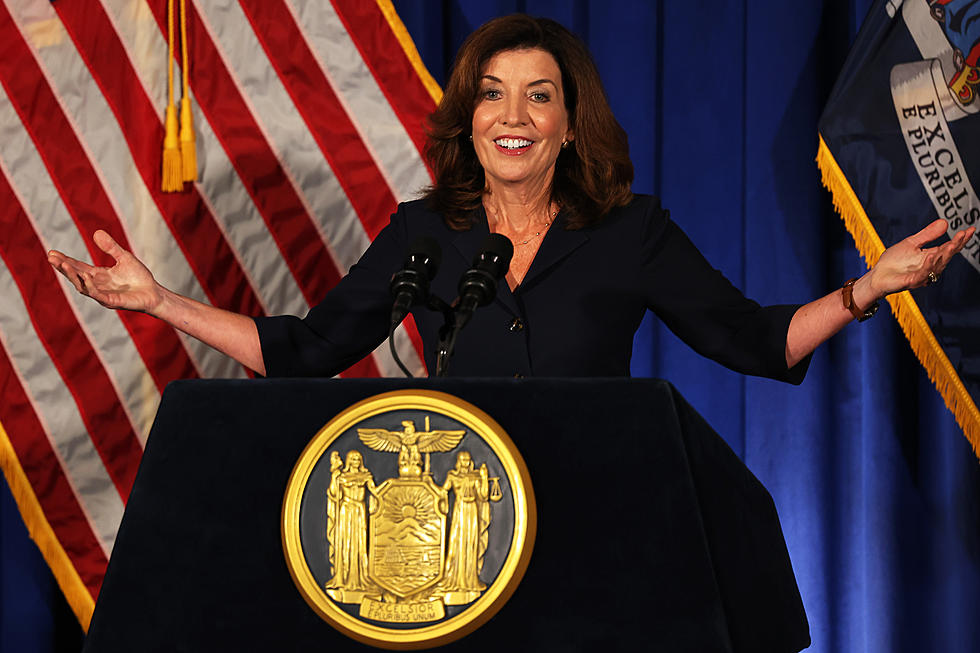 This Is How Gov. Hochul Will Spend New York Taxpayers Money
Getty Images
New York's first woman Governor, Kathy Hochul, has released highlights from the state's 2023 Executive budget, which was definitely hotly debated. Gov. Hochul says the budget provides for New York's future,
"This budget fulfills that promise and provides us with a blueprint for the short- and long-term future. We have a once-in-a-generation opportunity to not just bring relief to families and put more money in people's pockets today, but also to make historic investments in New Yorkers for years ahead. I thank Majority Leader Stewart-Cousins and Speaker Heastie for their hard work and collaboration in putting together this agreement that will usher in a new era of a stronger, safer, more prosperous New York State."
One of the main focuses for Gov. Hochul is rebuilding the healthcare workforce, including a $3 per hour raise for healthcare workers,
Creating better working conditions for healthcare workers will be a priority, with $1.2 billion dedicated to frontline healthcare worker bonuses, as well as a $4.5 billion multi-year investment in payment reform. Other landmark investments include $2.4 billion being directed to improving healthcare infrastructure and $3.9 billion in funding to provide aid to hospitals struggling financially from the COVID-19 pandemic. Another $7.7 billion will be spent over four years to increase the home care worker minimum wage by $3.
Here are highlights from the 2022-2023 Budget:
The budget also addresses housing concerns, which are a big deal in New York, especially NYC,
Funding includes $5.7 billion in capital resources, $8.8 billion in State and Federal tax credits and other federal allocations, and $11 billion to support the operation of shelters and supportive housing units and to provide rental subsidies.
Here's How New York State Will Spend Taxpayer Money In 2023
Gov. Hochul and the legislature finally reached a deal on her proposed budget, a week later than expected. You can see the complete budget here.
Watch Out For These 5 Dangerous Invasive Pests In New York State
17 Fairs in New York State to Visit For Summer Fun An Excitement [List]
Here's How Much More You Can Expect To Pay For Food In New York