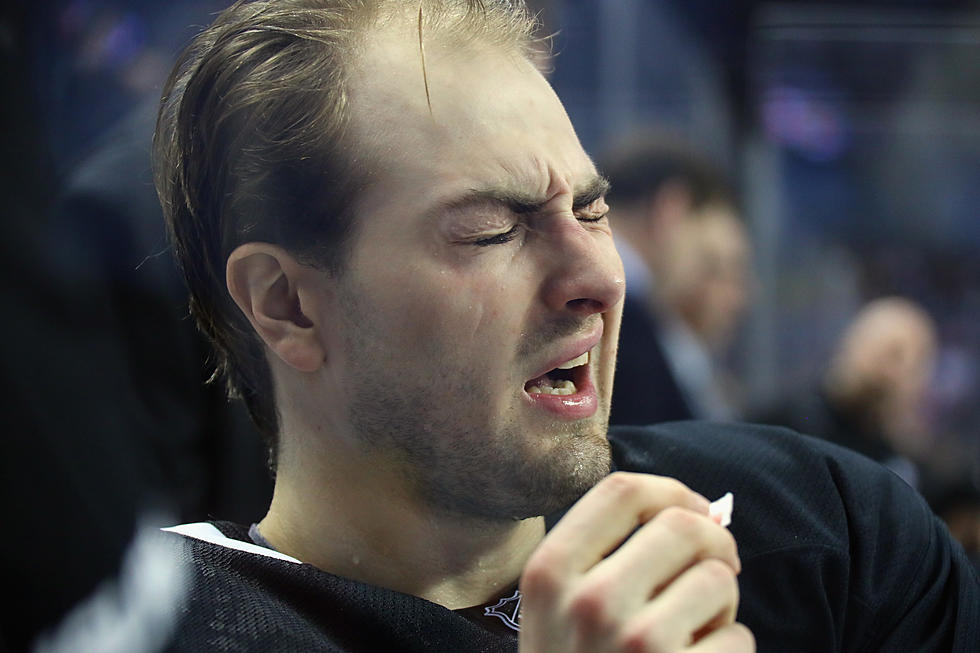 The FDA Warns Against Using Smelling Salts Sold In New York State
Getty Images
The Food and Drug Administration is warning consumers not to purchase unapproved smelling salts sold to customers in New York State. Using these particular smelling salts is unsafe, according to the agency.
The FDA Warns Consumers That Nose Slaps And Soul Slaps Are Unsafe
The products in question are Nose Slaps and Soul Slaps. The FDA says that they are unapproved. According to the company's website,
Nose Slap was created to fill a void of and provide a product that could provide instant alertness and that is easily accessible. We offer a safe alternative to energy drinks and provide a product that can provide instant alertness when waiting for energy isn't an option. We believe everyone should have access to to Nose Slap for those times you have to be 100% focused and on your game.
However, the FDA says the products, which claim to boost energy and promote alertness, are not safe. They contain ammonia, which if inhaled quickly, can cause nose, eye, and throat irritation, coughing, and constricting airways. According to the Centers for Disease Control,
Ammonia is also found in many household and industrial cleaners. High levels of ammonia can irritate and burn the skin, mouth, throat, lungs, and eyes. Very high levels of ammonia can damage the lungs or cause death. Workers may be harmed from exposure to ammonia.
The FDA has received complaints from customers who purchased Nose Slaps and Soul Slaps. Adverse events include seizures, vomiting, diarrhea, fainting, and shortness of breath. The products are sold in New York and nationwide via the company's website.
The FDA Sent A Warning Letter To Nose Slaps And Soul Slaps
On April 24, 2023, FDA issued a warning letter to Nose Slap LLC for marketing these unapproved drugs in violation of the Federal Food, Drug, and Cosmetic Act. These products have not been demonstrated to be safe or effective for their intended uses. Failure of the company to promptly correct violations may result in legal action without further notice, including, without limitation, product seizure and injunction.
If you have purchased Nose Slaps or Soul Slaps and have had an adverse reaction, you can report the issue using the FDA's MedWatch Adverse Event Reporting program
8 Peeps Products Containing a Carcinogen Called Red Dye #3
While still legal for use in food in the United States, Red Dye #3 has been known to cause cancer in animals. It's found in these Peeps products. A quick check of local Walmart, Albertsons and Fred Meyer websites show that at least six of these varieties are still available in the Treasure Valley leading up to Easter 2023.
11 Products That Were Invented to be Used for Something Else