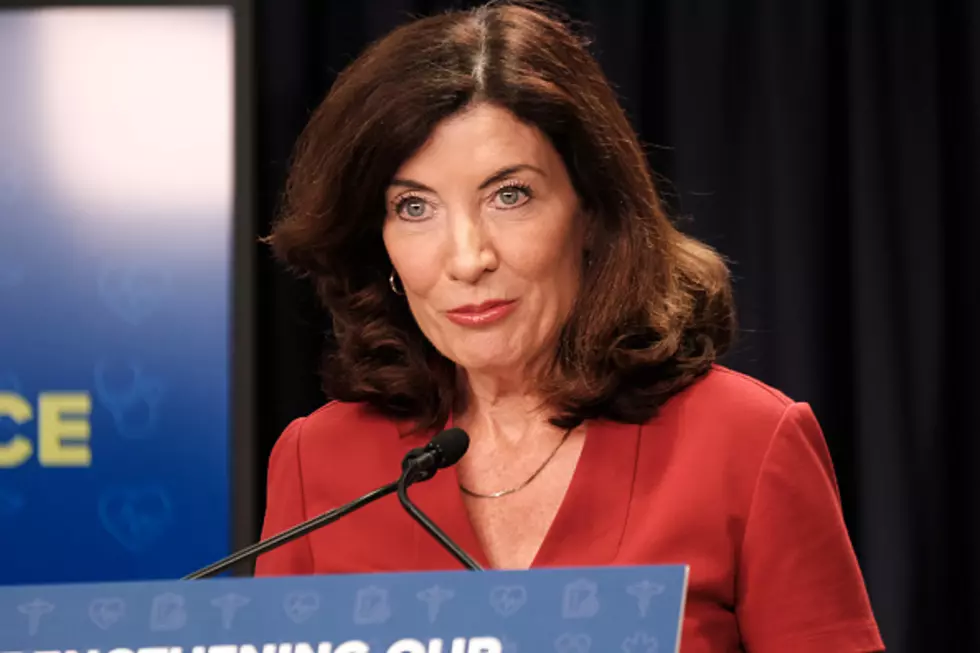 More Than 10,000 New York State Workers Now Get 12 Weeks Fully Paid Leave
Getty Images
Governor Kathy Hochul announced today, February 14, 2023, that more than 10,000 New York workers will receive 12 weeks of fully paid parental leave.
New York State employees will now get 12 weeks of fully paid parental leave benefits. More than 10,000 unrepresented state employees will take advantage of Gov. Hochul's policy change. They are now eligible to receive paid leave to use for bonding with a newborn, fostered, or adopted child. Most employees will be able to take leave beginning today. Gov. Hochul said,
The dedicated New Yorkers who keep our state moving should not be forced to choose between a paycheck and caring for their child, and this policy will establish New York State as a model for helping working families. My administration is committed to giving our public servants the support they need because it's not only good for their families, it's good policy.

 
Gov. Hochul initially announced the initiative during her 2023 State of The State. Under the new policy, all unrepresented executive branch employees who work full-time or at least 50 percent part-time are eligible. The Office of Employee Relations will continue to negotiate with state unions to extend this benefit to their employees through collective bargaining.
New Yorkers Can Take Paid Time Off To Care For Sick Siblings
Last year, Gov. Hochul signed legislation that allows New York residents to take paid time off to care for a sick sibling.  Bill S.2928-A/A.06098-A expands on the state's Paid Family Leave law.
Gov. Hochul spoke about how important it is that New Yorkers aren't forced to choose between caring for a sick sibling or being able to pay their bills,
"Taking care of your family is a basic human right, no one should have to choose between caring for a loved one and a paycheck. Fighting to expand paid family leave is personal to me and so many others, and I am proud to work with advocates and legislators to make sure that New Yorkers can now take care of their siblings without fear of losing their jobs or income."
New York's Paid Family Leave program was already pretty comprehensive, even before the recently signed legislation. Since 2018, it has allowed employees to take time off, without losing compensation or their job, to:
- Bond with a child - newborn, adopted, or foster child
- Take care of a sick family member
- Assist when a family member in the military is deployed to another country
An eligible employee can take up to 3 months off from work and still receive 67 percent of their compensation. Aside from the new addition of siblings, the Paid Family Leave law allows time off to be taken to care for domestic partners, children, spouses, parents, grandparents, and grandchildren.
The legislation took effect on January 1, 2023.
Here's What NY Dads Need To Know About Taking Paid Maternity Leave
What Parents Need To Know About Child Support Laws In New York