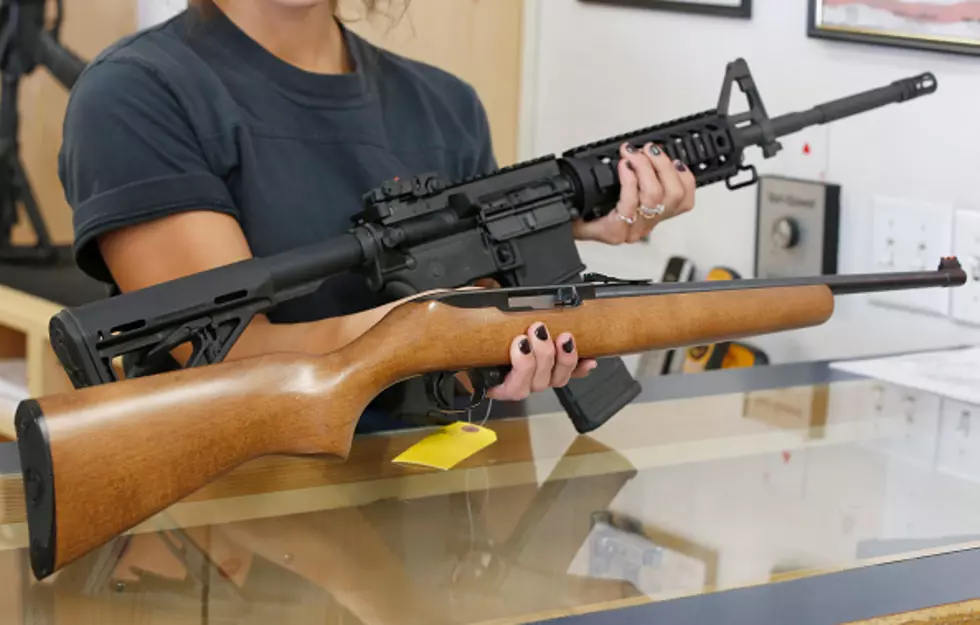 Are The Guns You Own Illegal In New York State?
Getty Images
There will soon be new laws in New York State that will limit the sale and ownership of certain guns. As of late Thursday night, the legislators in New York voted on and passed a bill that would ban anyone under 21 from owning an assault style rifle.
The State Legislature passed multiple gun bills Thursday night that will raise the minimum age to buy a semiautomatic rifle to 21, ban most civilians from purchasing certain body armor, and make changes to 'red flag' laws.
The package includes a bill banning anyone under age 21 from buying or possessing a semi-automatic rifle...
This type of legislation will be the first of it's kind and comes the same day that the suspect in the mass shooting in Buffalo plead not guilty to over 24 charges. The accused remains behind bars without bail and faces the possibility of life in prison if convicted.
This also took place in New York just hours after President Biden called for more legislation nationwide that would change federal laws pertaining to guns.
Cool Down at These 21 Outstanding Upstate New York Breweries, Big and Small!
The craft beer brewery explosion has now landed on Upstate New York with a "boom." From big city downtown locations, to rural "off the grid" in-the-woods breweries, these are some of the best of the best in Upstate New York.
Ten NY Knicks' Players Who Got in Trouble with the Law, and Why
Pro athletes are just like us in certain ways, including that every now and then, they get in trouble with the law. These former NY Knicks had this happen.
Meet the 9 Black Billionaires in America, Members of a Rare Club