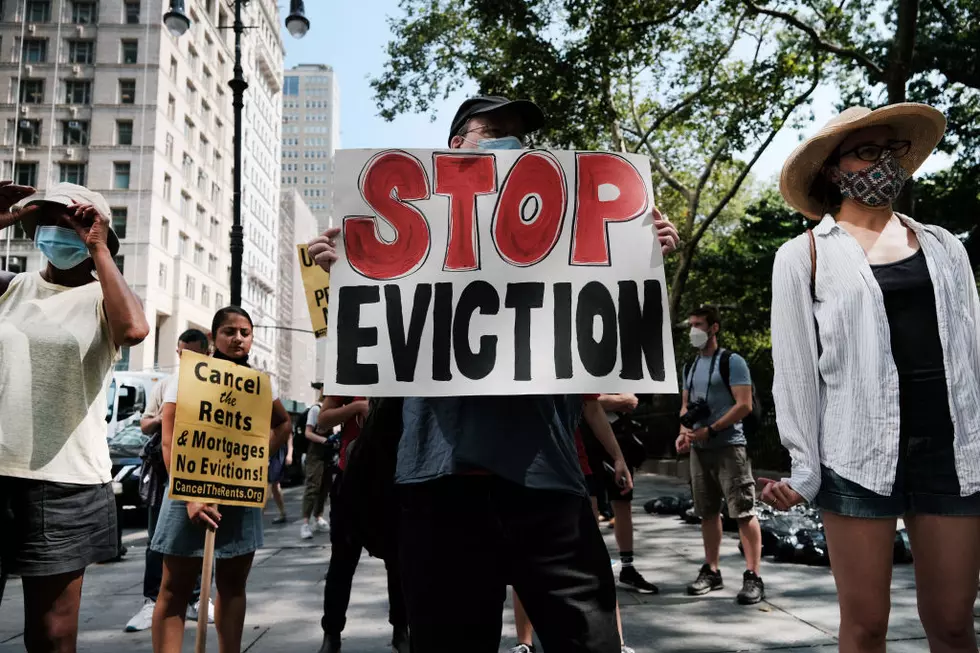 These 8 New York State Counties Have The Most Evictions This Year
Getty Images
Lots of landlords in New York State had a rough couple of years during the COVID-19 pandemic. During that time almost all evictions stopped around the state. But in 2022, data shows that evictions were back in action, although not at the same levels, they were at in 2019, prior to the pandemic. Now, in 2023, they are creeping back towards pre-pandemic levels. Compared to other states, New York has pretty strict rules about evictions and the legal process to kick a tenant out.
In New York State, an eviction of a tenant is lawful only if an owner has brought a court proceeding and obtained a judgment of possession from the court. A sheriff, marshal, or constable can carry out a court ordered eviction. An owner may not evict a tenant by use of force or unlawful means.
Even though New York offered tenants and landlords assistance through the New York State Emergency Rental Assistance Program many landlords were still unhappy. Some landlords said some tenants wouldn't apply for the program, making it hard for them to collect rent. The program helps low- and moderate-income tenants pay their rent and utility payments.
These 8 counties have the most, so far this year (January 1 - August 25, 2023) .
8. Suffolk County (Long Island) - 4,547
7. Westchester County (Yonkers/White Plains) - 5,335
6. Monroe County (Rochester) - 5,338
5. Erie County (Buffalo) - 7,909
4. Queens County (Queens) - 14,347
3. New York County (Manhattan) - 17,799
2. Kings County (Brooklyn) - 22,342
1. Bronx County (Bronx) - 31,890
Everything Renters Need To Know About Legal Evictions In NYS
The 10 Most Dangerous and Violent Cities in New York State [List]
These Are The 7 Safest Counties In New York State