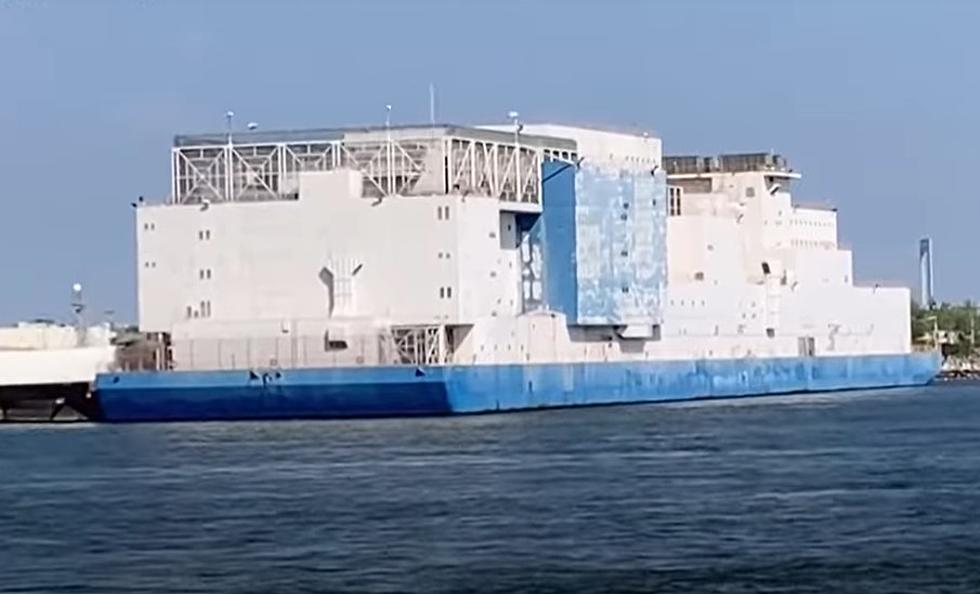 New York Shuts Down America's Last Floating Prison
Associated Press via Youtube
The last floating prison in America is now closed. Did you even know that there was a floating prison barge in New York? I had no idea until today.
Vernon C. Bain Correctional Center Is Now Closed
The Vernon C. Bain Correctional Center was a floating prison barge. It was a medium- to maximum-security prison facility that had 800 beds in 16 dormitories and 100 cells. New York City Department of Corrections introduced "The Boat," as it was nicknamed, in 1992. It was supposed to help reduce overcrowding in Rikers Island. The Boat cost $161 million to build.
In its history, the prison has served traditional inmates, juvenile inmates and is currently used as a holding and temporary processing center.
It made history in 2014 after being named the world's largest prison barge in operation by Guinness World Records.
Credit: Associated Press via Youtube
Stephan Khadu, 24, died on the barge in 2021, according to the Washington Examiner. His death was caused by a case of treatable infection of meningitis. His mother says that he told her the ship was infested with rodents, mold, and had stifling heat. His mother, Lezandre Khadu, spoke about the closure of the facility saying,
I'm walking over that bridge with a bucket of mimosas, and I'm going to have the biggest party ever. I want to see for myself that there will never be another soul on that boat.
People have protested the ship while it was in operation calling it a "slave ship." The ship will remain with the New York City Department of Corrections for now.
These 10 New York State Prisons Had The Most Assaults On Staff
New York State released a report about unusual incidents that have happened at all the Department of Corrections and Community Supervision facilities. Unusual incidents include inmate-on-inmate assaults, body fluid/human waste- attempted assault, hunger strikes, spit net used, medical emergencies, and more. The report also details the number of assaults on staff.
Unusual incidents are serious occurrences that may impact upon or disrupt facility operations, have the potential for disrupting the Department's public image, or might arouse widespread public interest.
There were a total of 1,472 assaults on staff at New York State prisons in 2022. There was a similar amount (1,489) of assaults on incarcerated individuals during the year.
The data in the report is from January through December of 2022, which is the most up-to-date. These are the 10 prisons (only facilities managed by DOCCS are included in the report):
10. Mid-State Correctional Facility (Medium Security) - 55 Assaults On Staff
9. Elmira Correctional Facility (Maximum Security) - Assaults On Staff
8. Sing Sing Correctional Facility (Maximum Security) - 57 Assaults On Staff
7. Upstate Correctional Facility (Maximum Security) - 58 Assaults On Staff
6. Coxsackie Correctional Facility (Maximum Security) - 59 Assaults On Staff
5. Green Haven Correctional Facility (Maximum Security) - 81 Assaults On Staff
4. Fishkill Correctional Facility (Multi-Level Security) - 82 Assaults On Staff
3. Marcy Correctional Facility (Residential Mental Health Treatment Unit) - 101 Assaults On Staff
2. Five Points Correctional Facility - 108 Assaults On Staff
1. Great Meadow (Maximum Security) - 143 Assaults On Staff
See What's Inside This Haunted NY Prison Abandoned a Decade Ago
Gallery Credit: Photo: Jessica Hall
The 20 Funniest Prison Reviews From Across the U.S.A.