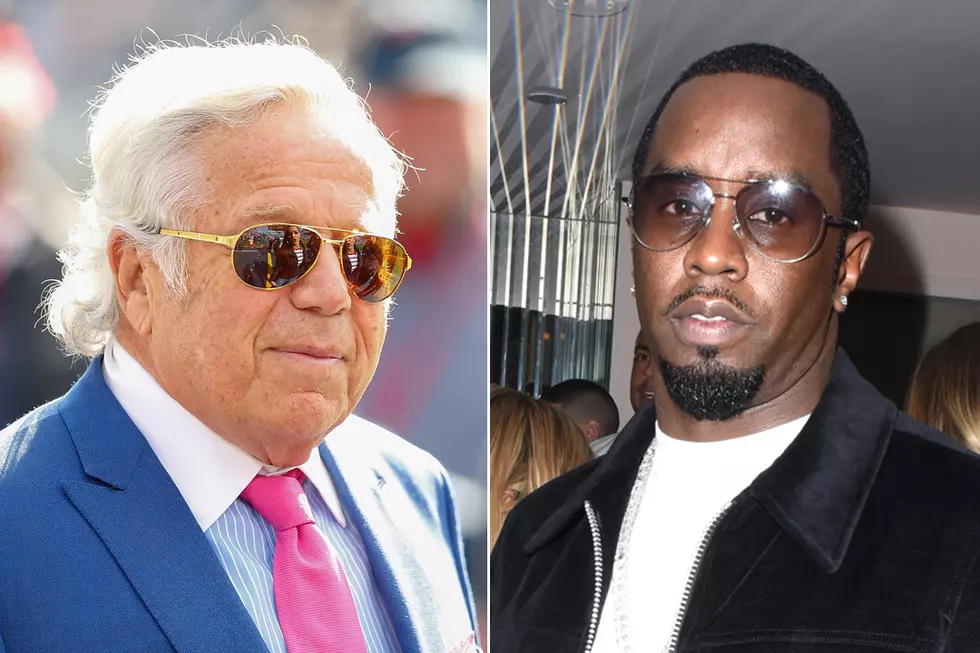 New England Patriots Owner Robert Kraft Hopes Diddy Buys NFL Team
Frederick Breedon / Vivien Killilea, Getty Images (2)
In the past, Diddy has expressed an interest in owning an NFL team, and he was among a team of investors looking to buy the Carolina Panthers before the deal fell through. While he hasn't yet succeeded in copping himself an NFL squad, at least one NFL team owner hopes Sean Combs eventually reaches his goal.
On Sunday (Feb. 3), hours before the start of the 2019 Super Bowl in Atlanta, TMZ Sports caught up with New England Patriots owner Robert Kraft and asked him if he thought Diddy will ever become an NFL Team owner. It looks like Kraft is all for it.
"I hope so. I'm a big fan of his," Kraft said after being asked the question.
Later, TMZ caught up with Diddy and asked him if minority team ownership is still a possibility. The Bad Boy Records mogul stopped to think about his response. He then replied, "It's time. It's definitely time."
In 2017, Diddy said that he would excel as a team owner and would work on getting Colin Colin Kaepernick a job in the NFL. If you recall, people began speculating that the NFL made a collective effort to keep the San Francisco 49ers quarterback out of the NFL for his kneeling protest in 2016.
"I will be the best NFL owner that you can imagine," he said in a video he uploaded to his Instagram page. "I will immediately address the Colin Kaepernick situation and put him in the running for next year's starting quarterback. It's just competition baby, it's just competition. But also, I will have the best halftime show, the best selection of music and we will win Super Bowl after Super Bowl."
In the meantime, watch Robert Kraft and Diddy's responses on minority team ownership below.
Read 10 Wild Stories That Took Place During Hip-Hop Tours