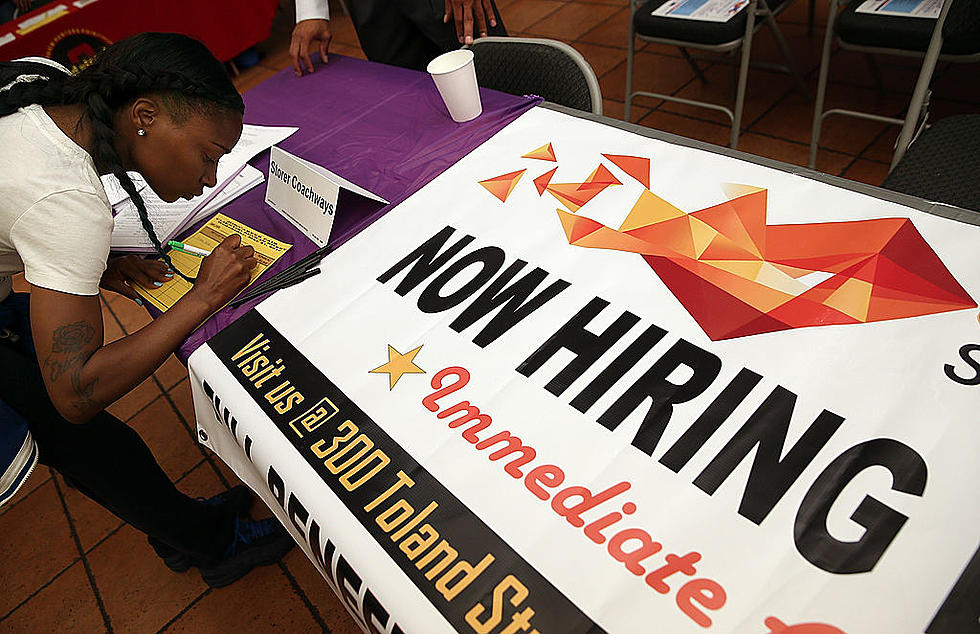 If You're Looking For a Job in Buffalo, This Job Fair Can Help
Justin Sullivan / Getty Images
Most Valuable Parents is hosting a job fair and vaccination clinic tomorrow, Saturday, October 2nd from 1 pm to 3 pm. Attendees can apply for jobs onsite and learn about training opportunities. It will also be the grand re-opening of the community room at Ferry-Grider Homes. Additionally, there will be a vaccination clinic, food, music, and giveaways.
Some of the employers who will be onsite talking with job-seekers are ECMC, The Northland Training Center, The Hub, Urban League, Blue Cross and Blue Shield, Hope Buffalo, First Student, The VA Western NY Healthcare System, Aftercare Nursing Services, CRST, Girl Scouts of Western NY, First Student, NFTA and others.
Mia Ayers-Goss, the Executive Director of MVP, spoke about the importance of providing job opportunities to the community, according to a media release I received about the event,
"We understand that times are hard and with unemployment benefits ending, people need resources to maintain their livelihood. Studies have proven that poverty leads to violence and this is our way of being pro-active to help the residents in this community who are in dire need."
MVP's partners for this event are BMHA, HOPE Buffalo, Reach, Buffalo Snug, Brave, ECMC, Jessica Bauer Walker and Community Health Workers, C.A.O., Rafi Greene Center, Dale Martin Consulting Group, Mainstreet Host, Myles Carter and the Muslim Society of Buffalo of Jami Masjid, Pastor Kenny Simmons of Coldspring Bible Chapel Church and Priceless Home Decor, and Mohammad Osman of the Bangladesh Community.
To join MVP, emails info@joinmvp.org or visit joinmvp.org.
What to Expect When Driving in a Buffalo School Zone