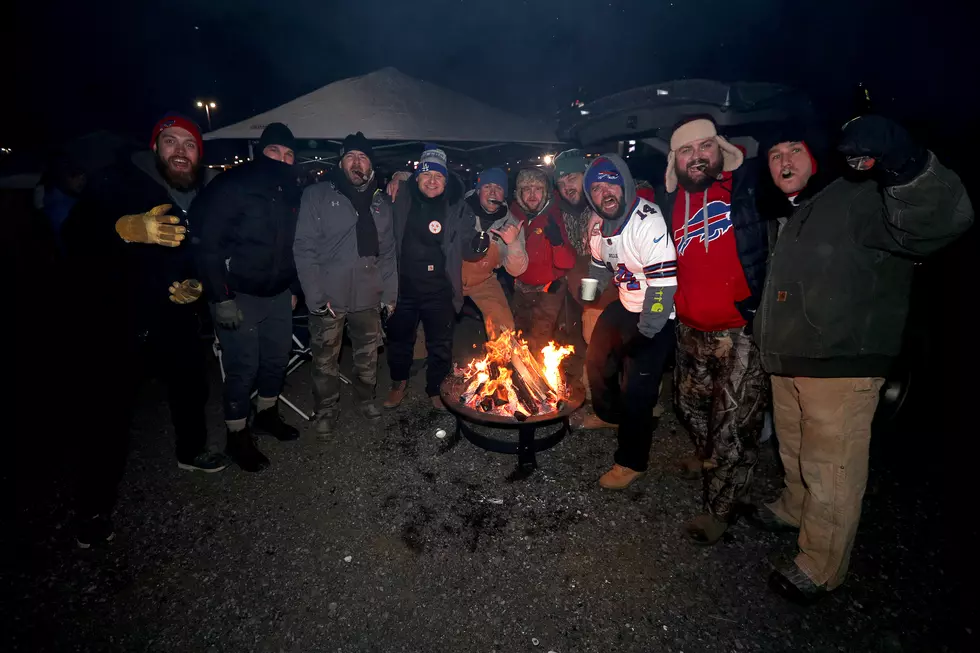 Must-See Viral Bills Mafia Video Making People Cry
Getty Images
"The Bills Mafia's indescribable. And that's facts", said Buffalo Bill Ed Oliver at the beginning of the video.
This might be the most shared video in Buffalo, New York. It's incredible and it will make you cry. A fan made a hype video called 'The Story Behind the NFL's Wildest Fans' and it went viral all over the internet.
The story of the Bills Mafia starts with the culture of Buffalo in the 1960s, the inception of the Buffalo Bills, and the transition into the greatest fan base in the entire world of sports. This is a must-watch video. Check it out below. Here are some initial fans' reactions posted in the Bills Mafia Facebook group:
Linda from Buffalo said:
Love this! ❤️ It so captures what being a BILLS fan is about ❤️ Go BILLS!
Kimberly on Facebook commented:
Absolutely awesome! Love my hometown and team!! Go Bills!
Steve, who isn't even from New York, said:
Wow ! I almost cried looking at this video. I'm a Bills fan since 1986 from Montreal, Canada 🇨🇦. God bless the Bills and God bless the Bills MAFIA. Buffalo Bills fan for life...
Doesn't this year just feel different? Is the vibe in Western New York surrounding the Buffalo Bills bigger than back in the 90's-Jim-Kelly-era?
It feels like it is. Josh Allen just fits. He's only been in Western New York for 5 years and it feels like he knows "how" to be a Buffalonian better than some of us who actually live here. Allen just debuted his brand new line of coffee, JA17. They are K-cups that can be used to make single-serve coffee and are sold only at Wegmans and online.
Take a look at the commercial Josh Allen made to promote his new coffee blend...it's pretty funny.
Complete List Of Buffalo Bills Available On Cameo
22 Famous Buffalo Sports Phrases Every Die-Hard Bills and Sabres Fan Knows
Being a sports fan in Buffalo is sometimes like knowing a different language. Here are 22 of our favorite Buffalo sports phrases you already know if you're a huge fan! And if you're new here, here's how to catch up.