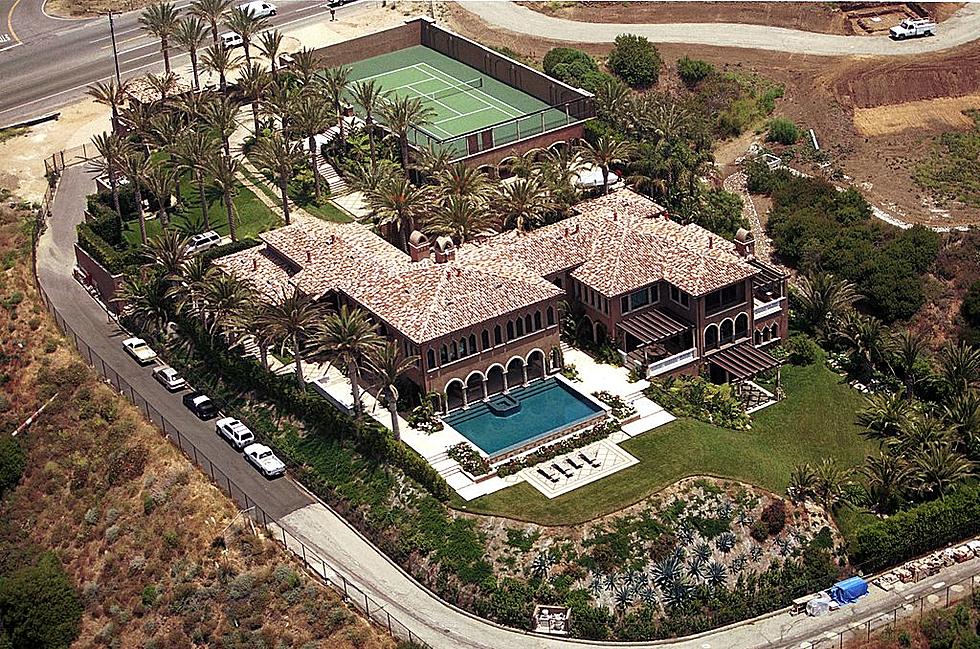 5 Most Expensive Houses For Sale in WNY
Jason Kirk / Getty Images
As spring rolls around, it's just about time for one of the hottest real estate markets in the county to start to heat back up.
Over the last couple of years, the housing sales market in the Buffalo area has been red hot and doesn't look like it's going to slow down in 2022. Even with the longer-term impacts of the pandemic, home prices have been rising and housing inventory has been on the decline. Which is a good thing for sellers which increases demand and allows them to sell their homes at higher prices. Of course, this also means it's tougher on buyers with increased demand.
Those factors might not apply to the houses listed below due to them being among the most expensive homes in the Buffalo market, but if you can afford these places, you will absolutely get your money's worth.
That said, here are the 5 most expensive houses for sale in Western New York
105 Stoneridge Ln., Elma, NY
This 5,500 square foot, 5 bedroom, 5 bathroom home sits on more than 5 acres in Elma, New York, and will leave you in awe. The sales listing says it was inspired by HGTV and it looks like it sure looks like it belongs on a TV Show. we hope you saved your change because this beautiful home will set you back at about $2,300,000.
555 Ransom Rd., Grand Island, NY
Sitting on more than 16 acres, this almost 2,400 square foot home on Grand Island boasts 3 bedrooms, 2 bathrooms, and a large number of greenhouses throughout the property. This amazing piece of property will cost you at least $2,000,000.
9281 Tonawanda Creek Rd., Clarence Center, NY
This brand new smart home comes with its own pond and more than 9 acres of wooded land. You'll have plenty of space to stretch out with more than 5,000 square feet of living space, 6 bedrooms, and 6 bathrooms. This beauty will cost you a few bucks at $1,950,000.
221 Bowen Rd., East Aurora, NY
Another amazing home in the Southtowns will have you feeling like a King. This East Aurora home comes with 4 bedrooms, 5 bathrooms, and more than 5,000 square feet of living space. While you'll be living like a King, you will also need a king's budget as this home is listed for sale at $1,900,000.
4590 Boncrest Dr. W., Williamsville, NY
With 5 bedrooms, 5 bathrooms, and a 5 car garage, this amazing Williamsville home is the perfect place to store your classic Maserati collection. What? You don't have a Maserati collection? Well after you pay $1,850,000 for this great house, you might have a few dollars left over to stop by your local luxury car dealership and stock up.
5 Most Expensive Houses For Sale in WNY
One of these homes might be the perfect home for you to pick up, just make sure you have a few extra dollars handy...
Cheapest Home for Sale in Buffalo
There are some really swanky houses for sale in Buffalo, and there are some that are the exact opposite. Check out these photos to see what you can get for $15,000
17 Fairs in New York State to Visit For Summer Fun An Excitement [List]