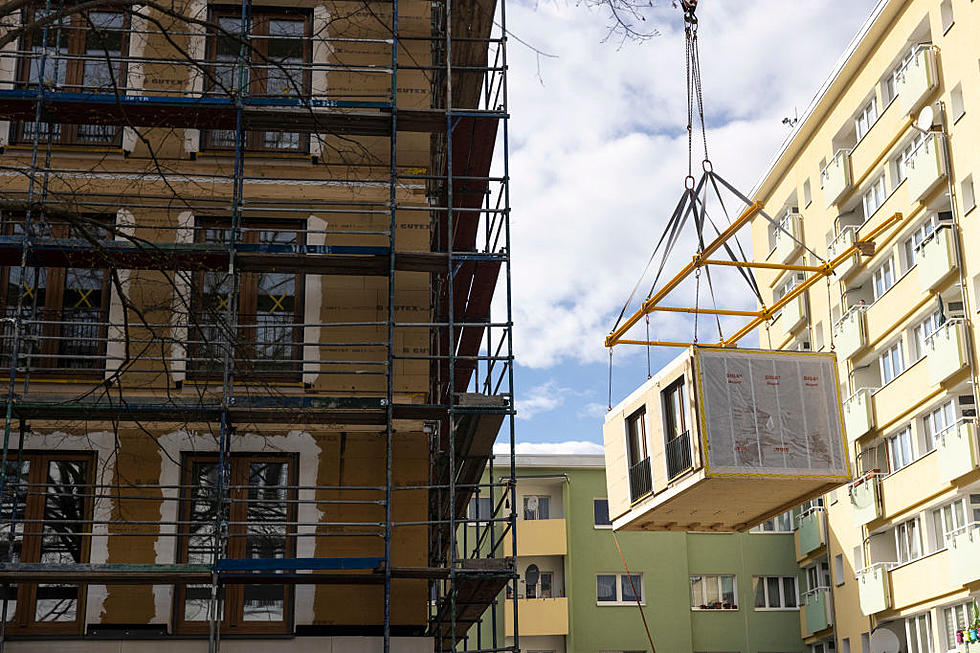 Are Modular Homes The Way To Go In Buffalo
Getty Images
Urban centers nationwide are dealing with a deficit of available and affordable housing.
Couple that housing shortage with the record inflation we've seen nationwide, and you have what many have considered a perfect storm for a housing shortage.
Buffalo and Western New York are not immune to these facts. Since Buffalo has had one of the hottest housing markets in the country, it has also driven up rents and housing sale prices to a point that is nearly unaffordable for most people.
In searching for new and different ways to increase the housing stock in Western New York, I came across an attractive house that was prefabricated and assembled on Buffalo's west side. This made me wonder, could this help create more affordable housing in Buffalo?
What's A Modular House?
According to Better Homes and Gardens, a Modular Home, or prefabricated home, is a housing structure pre-built in another location and then delivered and assembled on the site where a typical house would be built.
READ MORE: Check Out This New House Being Built on the West Side in Buffalo, NY
Many people confuse Modular Homes with Manufactured Homes, but they are different. Rocket Mortgage gives a good definition and explanation between the two.
How can Modular Homes Help Buffalo?
As the price of building new homes increases, especially in high-cost areas like New York State, finding ways to save money is key. Modular Homes can potentially be cheaper to construct than your typical new construction.
If that's the case, then the sky is the limit for areas like Buffalo, which has a lot of vacant land that needs infill housing.
There are a few modular home companies in Western New York; hopefully, this new home style will pick up in the 716.
Million-Dollar "Boat House" For Sale in Western New York
Step inside to this amazing home called 'The Boat House', which is now for sale on Grand Island.
What Kind Of Apartment Can You Rent For $1,800 In Toronto Vs. Buffalo
Rents have been increasing all over the area, but incomes haven't been keeping up - so what kind of place can you get for your money? All apartments below are listed for rent at $1,800 per month.
Gallery Credit: Ed Nice
Inside The Junior League's 2023 Decorators' Show House
The Junior League of Buffalo sponsors their 22nd Decorators' Show House. The Junior League uses the proceeds for the bi-annual event to support local non-profit organizations that are important to the Buffalo area. The 2023 Decorators' Show House occurs inside the St. Patrick's Friary House, located at 102 Seymore Street in Buffalo's Emslie/Larkinville Neighborhood. The more than 20,000 square-foot Gothic Revival-style friar house was built in 1891. This year's Decorators' Show House takes place daily from June 3, 2023, to June 24, 2023.
Gallery Credit: Ed Nice