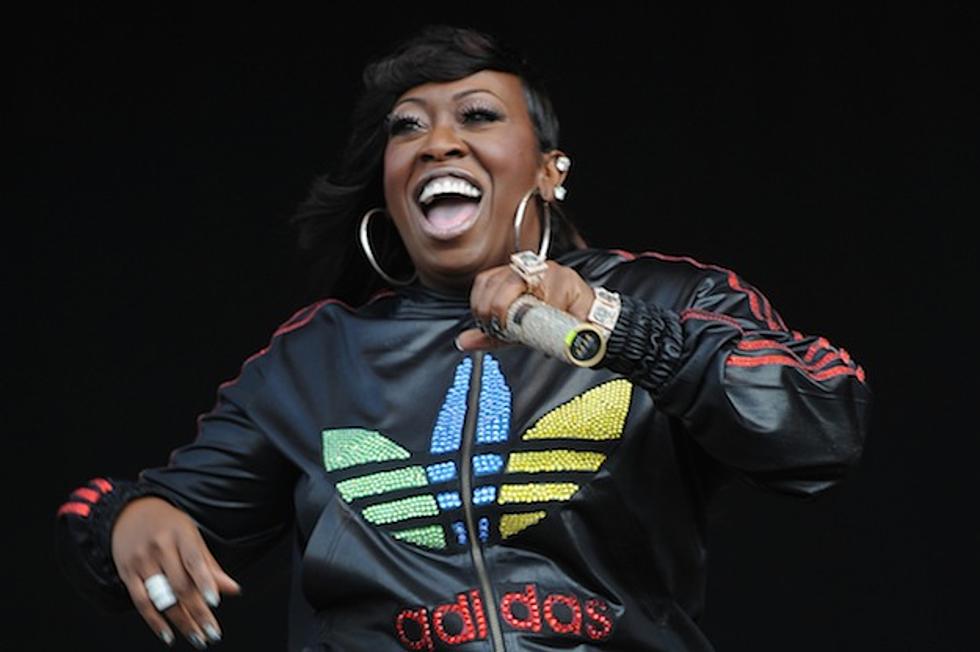 Missy Elliott Debuts New Song, 'WTF,' Featuring Pharrell Williams
Ian Gavan, Getty Images
Update, 11/12: "WTF" is finally here!
10/27: A new Missy Elliott song is on the way, finally hailing her full-on return to music, if we're lucky. TV viewers got a preview of a track called "WTF (Where They From)" last night — not on The Voice, where she had appeared as a mentor this season, but on ESPN, in a spot that ran during Monday Night Football. 
Click on the video below, and experience the joy of an impending new Missy Elliott song for yourself:
You can catch another "sneak peek" tomorrow (October 28) at 7/6c during ESPN's NBA Countdown, and throughout the network's opening-night NBA doubleheader that evening. The TV spot promises the song will be available everywhere on November 13, which means this is all really happening, no takebacks, and now all we can do is wait and hope for a formal announcement of Missy's first studio album since 2005's The Cookbook.
"WTF" features fellow Virginia native Pharrell, and TMZ spied on a video shoot for the single at the beginning of October. The producer-musician visited The Tonight Show Starring Jimmy Fallon way back in April and told Jimmy he'd been working with Missy, with nothing but good things to say. "The way her mind works, like we're in the studio, just the things that she says, and thinks about," he marveled. "And her video concepts, like I didn't know all those video concepts were hers. I'm so proud of her."
Missy's made intermittent returns to the pop landscape over the past few years, featuring on songs from Little Mix, Ciara, Jack U and Janet Jackson among others, and released a pair of singles with Timbaland back in 2012. But the "WTF" snippet, however brief, serves as the reminder that the world needs a lot more Missy — and we'll be getting it soon.