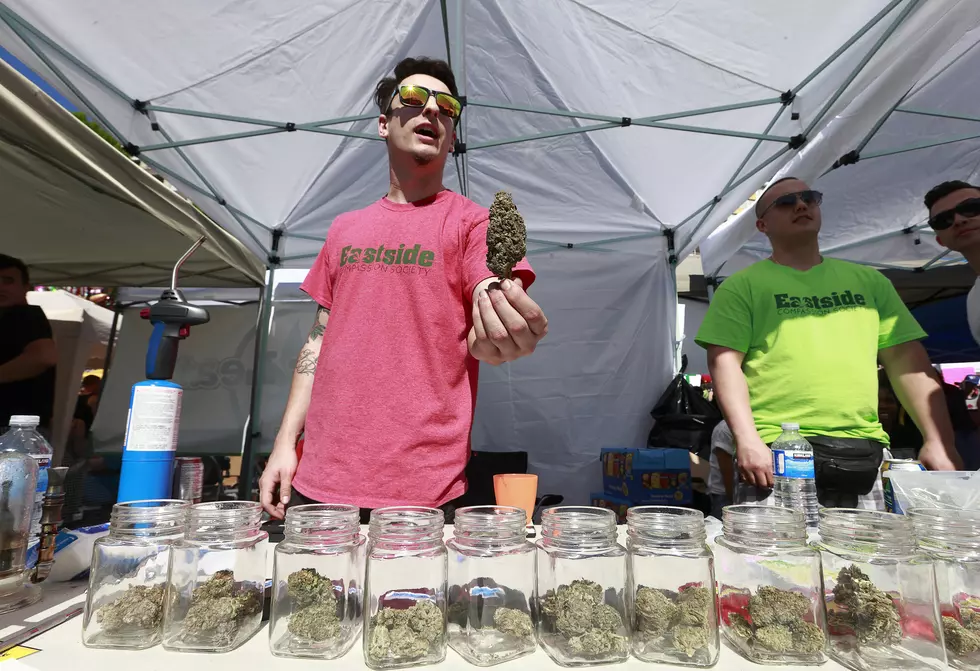 Will Marijuana Farmers Markets Soon Be Legal In New York State?
Getty Images
Farmers markets are all the rage. Could we see cannabis farmers markets in New York State soon? When it comes to getting fresher and often cheaper products, many New Yorkers turn to farmers markets,
a market at which local farmers sell their agricultural products directly to consumers.
36 Cannabis Dispensary Licenses Have Been Approved In New York State
On Monday, November 21, 2022, the New York State Cannabis Control Board approved the first Conditional Adult-Use Retail Dispensary Licenses. The move will finally allow the retail portion of the state's legal adult-use recreational marijuana industry to open. The 36 dispensaries that received their licenses will be selling the first legal adult-use cannabis products grown by New York Farmers.
A lawsuit is preventing certain regions from receiving licenses. On Thursday, November 10, 2022, a judge blocked 63 licenses from being awarded in five regions - Western New York, Brooklyn, Finger Lakes, Central NY, and Mid-Hudson.  At least one license was granted in each region of the state where there is currently no litigation preventing licenses from being distributed.
Can Cannabis Farmers In New York Sell Directly To Consumers?
Farmers in the state have a stockpile of 300,000 pounds of marijuana, currently sitting at 200 state-licensed farms. The estimated value is $750 million. As a cannabis consumer, wouldn't it be nice to go directly to one of those farms and buy direct? Or, wouldn't it be great if the farmers could get together and create a market where you could conveniently shop all of their products in one place?
Sorry to be the bearer of bad news, but that's not likely to happen in New York State.
The New York State Office of Cannabis released its proposed new rules, which specifically separate cultivating marijuana from selling marijuana. In other words, someone who grows cannabis cannot also operate a retail operation.
The structure, similar to the alcohol industry's structure in New York, separates supply (cultivation, processing, distribution) from retail. The regulations include prohibitions on individuals having an interest in businesses across tiers. Essentially, if you operate or invest in a business on the supply side, you cannot also hold any interest in a retail business.
The rules, if approved by the Cannabis Control Board, will go into a 60 public comment period. In theory, if enough consumers voiced their opinions saying they wanted the option to buy direct, the rules could potentially change. There could also be some exceptions or variations, similar to how local craft breweries are able to sell their beers at their locations.
New York State Banned Marijuana Smoke In 6 New Places
Here's How Many Legal Marijuana Shops Will Be In Each New York State Region