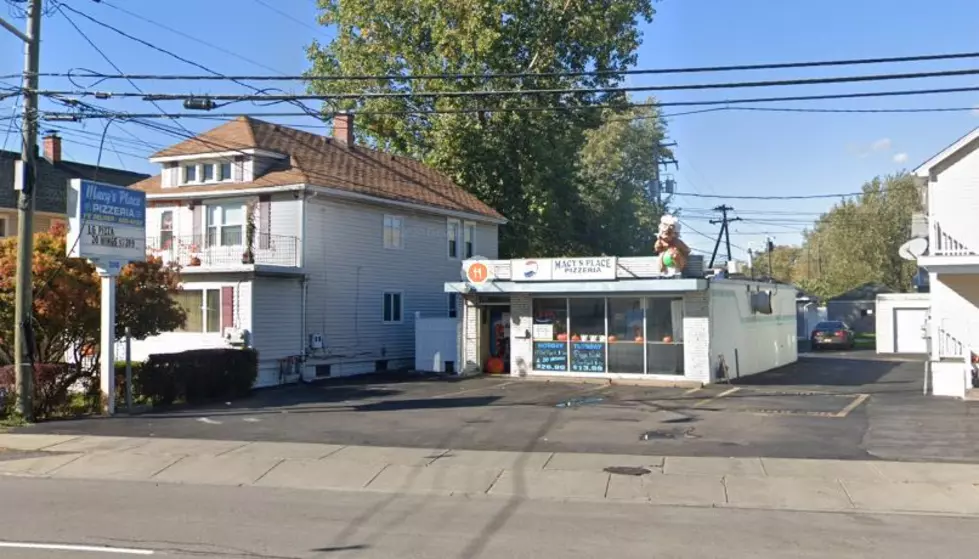 Macy's Place Pizzeria Adding Second WNY Location
wyrkprod
Buffalo is known for many things and excellent pizza is certainly one of those things.
Here in Western New York, we have Buffalo-style pizza, which features slightly thicker crust, extra cheese, sweet tomato sauce and cup-and-char pepperoni.
It's not exactly the healthiest pizza you'll come across but Buffalonians adore it and you can find the variety anywhere in Buffalo and its surrounding suburbs.
One of the best places for that style of pizza is Macy's Place Pizzeria, which is located on Genesee Street in Cheektowaga.
Macy's is known for crazy pizza creations, including a fish fry pizza and pickle pizza. They dabble in other creations throughout the year, but offer amazing variations of pepperoni and wings.
Macy's is finally getting a second location. They announced on Monday that they would be opening a second location in Kenmore this September.
It looks to be the corner of Hamilton and Delaware Avenue. Macy's teased the new location last week.
Kenmore and the City of Buffalo already has an embarrassment of riches when it comes to great pizza and they add another one with Macy's.
I love when people visit Western New York and have Buffalo pizza for the first time. Their eyes open and they're blown away with just how good it truly is. Buffalo has more pizza places per capita than New York City, which is a pretty kind-blowing stat.
Buffalo is the most underrated pizza city in the entire country.
The Top 40 Pizza Places in Western New York
The best pizza spots in Buffalo!
The 25 Perfect Fall Restaurants in Western New York
The best restaurants during the fall in Buffalo and Western New York.