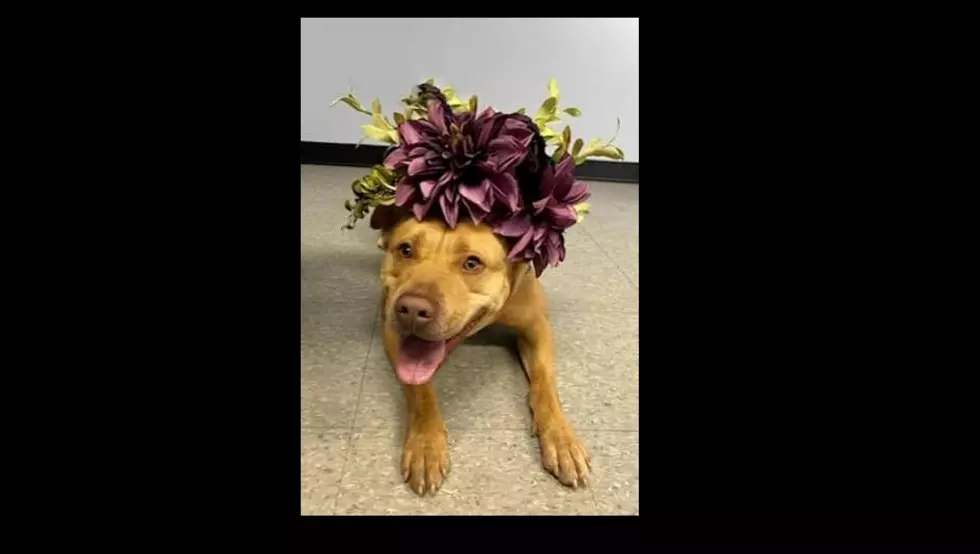 Lovable Dog Who Has Spent 450 Days at WNY Shelter Needs a Forever Home
Credit: Niagara County SPCA
Some dogs are fortunate and find a home right away when they go to an animal shelter. I always say that just because a dog is in a shelter, doesn't mean they're mean or have problems. There could be a multitude of reasons why a dog ends up at a shelter. Many times, it's to no fault of their own.
My fiancee and I rescued a dog named Odessa from the SPCA in 2018 and it was the best decision we ever made. She's been the sweetest dog we have ever owned and there's no way we can imagine her not being in our lives.
There's another dog at the SPCA that needs help finding a forever home.
According to their Facebook page, Leia is a lovable dog that has been with the Niagara SPCA for 451 long days.
Leia's spirits, however, are not broken and she is full of energy!
She would prefer to live in a home without other dogs, but she could live with a calm dog as well. No cats or other small animals, according to the Niagara SPCA.
Leia looks adorable. She's only four years old and that's right when a dog is full of energy and comfortable. I can't believe she hasn't been adopted yet!
Let's help Leia out and find her a forever home! She deserves a loving family!
LOOK: The least obedient dog breeds
KEEP LOOKING: See What 50 of America's Most 'Pupular' Dog Breeds Look Like as Puppies
WATCH OUT: These are the deadliest animals in the world