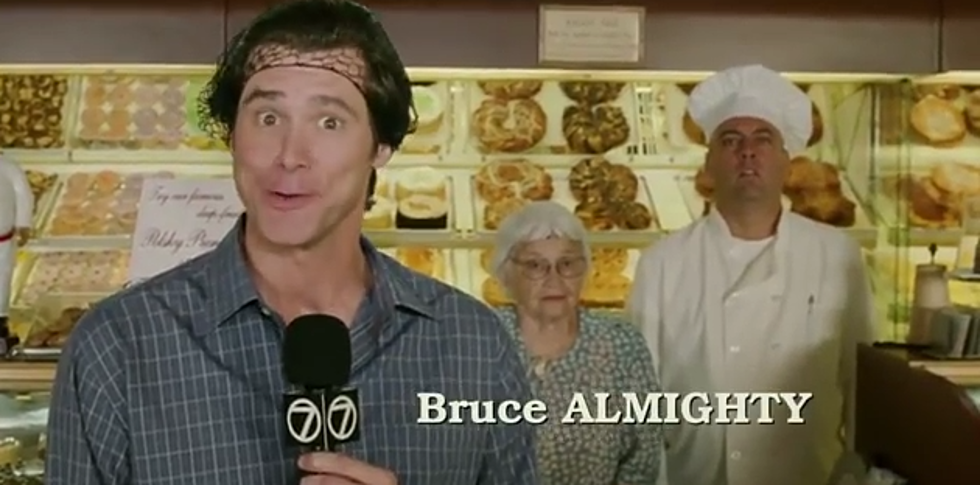 List Of Every Movie That Has Been Filmed In Buffalo, NY
YouTube
The film industry is finally buzzing back to Buffalo, NY. Where it might be too expensive or hard to film in the likes of cities of New York City, Buffalo provides a very similar and not as busy location to film major films. Not to mention, it is much cheaper.
Recently, the Teenage Mutant Ninja Turtles brought their set to Buffalo, NY and Chris Dodd, the chairman and CEO of the Motion Pictures Association of America describes it takes more than just 'being cheaper' than New York City as to why they come to Buffalo.
The people are hospitable. They were cooperative. The mayor of that community, the state legislature, the governor they made us feel at home and they wanted to help us work out any problems we had. You get that reputation."
Lets take a look at the most notable films that have been based or filmed in Buffalo.
Battledogs (2013)
Best Friends (1982)
Bruce Almighty (2003) starring Jim Carrey and Jennifer Aniston.
Buffalo Bushido was set and filmed in Buffalo in 2007.
Buffalo '66 was set and filmed in Buffalo.
Canadian Bacon
Category 7: The End of the World In this film, Buffalo is destroyed by tornadoes.
Evan Almighty was set in Buffalo in the beginning of the movie.
Henry's Crime (2010)
Hide in Plain Sight was set and filmed in Buffalo.
Jump Tomorrow was filmed in Buffalo in 2001.
Manna from Heaven was set and filmed in Buffalo.
Planes, Trains & Automobiles starring Steve Martin and John Candy. The "Automobile" scenes were filmed along U.S. Route 219, south of Buffalo.
Poundcake was set and filmed in Buffalo in 2006.
Poultrygeist: Night of the Chicken Dead, A Troma film shot in Buffalo at an old McDonalds location on Bailey Ave.
Prison of the Psychotic Damned A horror picture which takes place in the old Buffalo Central Terminal
Proud was filmed in Elmira, NY and Buffalo, NY in 2004.
Slime City was filmed in Buffalo in 1988.
Shadow Creature
Small Town Prince (TV) (2015)
Stiletto Dance starring Eric Roberts (2001)
Teenage Mutant Ninja Turles shot on parts of the 33 (2016)
The Falls was shot in and takes place in Buffalo.
The Natural
The Savages, starring Philip Seymour Hoffman, (2006)
Second String is set in Buffalo.
Sharknado 2: The Second One a (2014) made for TV movie was set in NYC but used several scenes filmed in downtown Buffalo.