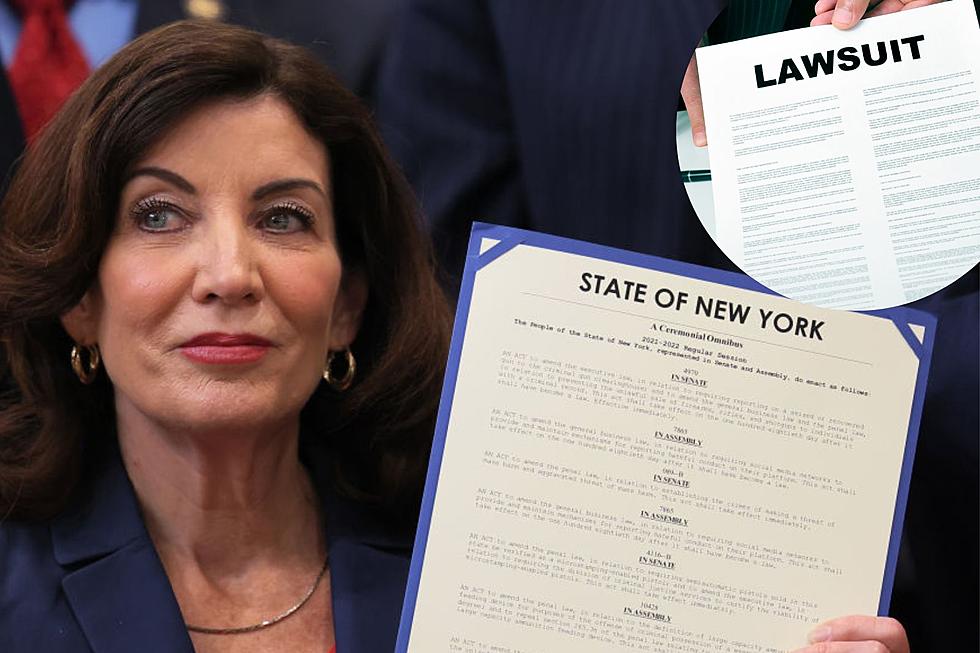 New York State Sued By Lawmakers To Stop Early Mail-in Voting
Canva / Getty Images
Recently, The New York State Legislature and New York Governor Kathy Hochul took steps to make it easier for those who are eligible to vote in New York elections to cast their vote.
In a press conference, Governor Hochol signed several bills into law that, among other things, would extend early voting rules and availability to those who want to vote by mail, which would represent a significant change to how things have been done in New York for many years when it comes to mail-in voting.
Voting by mail has long been available to New Yorkers for years, but you had to meet certain qualifications or have a specific scenario occurring to qualify. Under the previous law, in order to vote absentee, one of the following situations had to be true:
Absent from your county or, if a resident of New York City, absent from the five boroughs on Election Day.
Unable to appear at the polls due to temporary or permanent illness or disability.
Unable to appear because you are the primary caregiver of one or more individuals who are ill or physically disabled.
A resident or patient of a Veterans Health Administration Hospital.
In jail or prison for any reason other than a felony conviction.

This includes anyone who is awaiting grand jury action, awaiting trial, or serving a sentence for a misdemeanor.
If one of these things didn't apply, you could not vote by mail.
Under the new law, anyone can vote by mail early, for any reason they choose, and it appears that has upset several groups in New York and beyond.
Several Republican Groups and Lawmakers Sue New York and Governor Hochul To Stop Early Mail-In Voting
According to reports from the New York Post and The Hill, quite a few groups are not thrilled by this potential change in New York law.
Those groups filed a lawsuit in New York State Supreme Court to stop the law from going into effect.
Early Voting Locations in Buffalo for 2023 Elections
There are 11 locations in the City of Buffalo where early votes can be cast for the New York State 2023 Elections
These Are The 7 Legal Grounds For Divorce In New York State