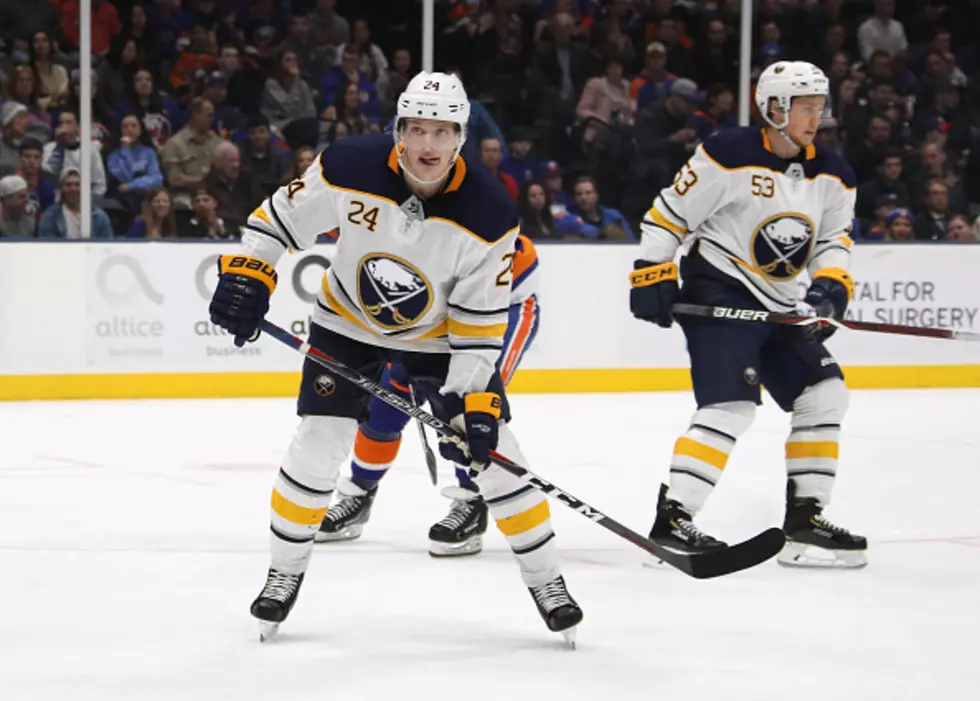 Report: Former Sabres Player Wants Back On The Team
Getty Images
The Buffalo Sabres are in their 2022 off-season, as the Stanley Cup Playoffs take place.
The off-season will be a busy one for general manager Kevyn Adams and company. The team has some restricted and unrestricted free agents to take care of, plus the team will likely need to spend $20 million or even more, just to reach the 2022-2023 salary cap floor.
The Sabres hold three first round picks and four of the top 41 picks in the 2022 NHL Entry Draft. They have their own (9th overall), the Vegas Golden Knights selection (16th overall) and the Florida Panthers selection (28th overall).
The team will probably add some veteran help heading into next season with trades and free agency, but what about a former Sabres defenseman who reportedly wants to come back to Buffalo.
If you remember, the Sabres signed Swedish defenseman Lawrence Pilut in 2018.
Pilut went undrafted a couple years prior, but had impressed in Sweden, which landed him in Buffalo. However, he bounced from Buffalo to Rochester in two seasons with the organization and decided to sign with the KHL to continue his career.
Now, the 26-year-old fast skating defenseman reportedly is eyeing a return to the NHL and Buffalo.
According to reporter Johan Svensson in Sweden (via Brayton Wilson here in Buffalo), Pilut wants to leave his team in Traktor with the KHL in Russia and return to the NHL.
The Sabres still hold Pilut's rights, since he signed with the KHL in 2020 as a restricted free agent.
Pilut did not play badly with Buffalo, and he was on teams that were not very good. Now looking back, he was on very dysfunctional teams.
He's still very young and could be helpful for a young Sabres team. We have to see if the report is true and whether or not the Sabres would want Pilut on the roster.
We will wait and find out.
Price Drop On Jack Eichel's Former Buffalo Home
Price Drop On Jack Eichel's Former Buffalo Home
Rasmus Ristolainen Selling Waterfront Buffalo Home
Former Sabres defenseman Rasmus Ristolainen selling Buffalo home.