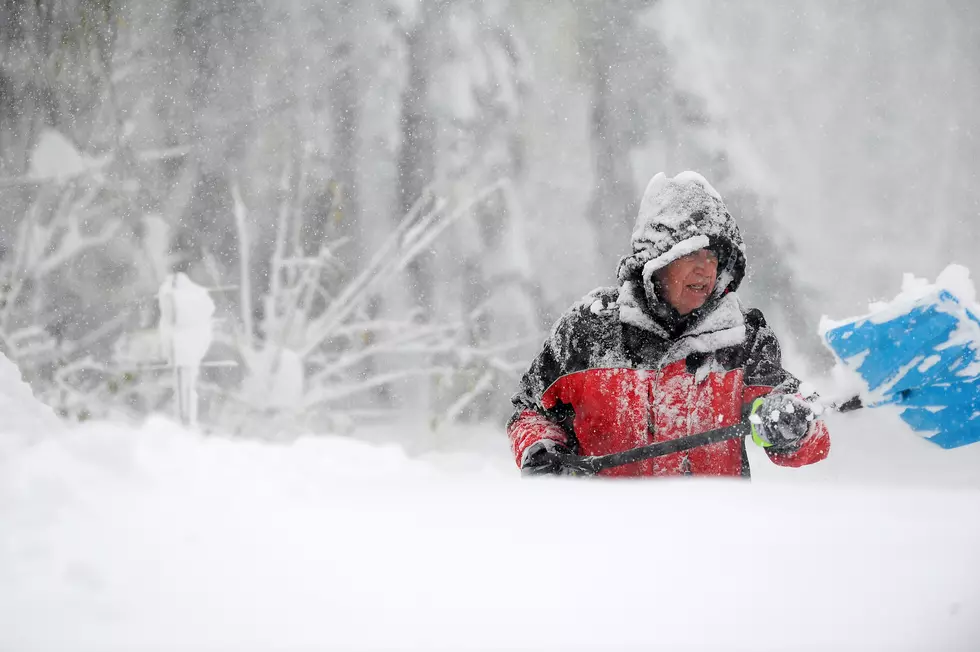 Half A Foot Of Snow Expected, Lake Effect Snow Warning For Parts Of WNY
Getty Images
Parts of Western New York can expect to get up to 6 inches of snow this weekend. You might have thought that because we are halfway through March, we were done with winter weather. Well, Mother Nature says the joke's on you!
The National Weather Service in Buffalo has issued a lake effect snow Winter Warning Advisory for parts of WNY for today, Saturday, March 18, and tomorrow, Sunday, March 19, 2023. The warning was issued at 4:20 this morning for Wyoming, Chautauqua, Cattaraugus, and Southern Erie counties, including the cities of Warsaw, Jamestown, Olean, Orchard Park, and Springville. The advisory goes into effect today at 2 pm and will run through tomorrow at 2 pm. The NWS says,
Lake effect snow expected. Total snow accumulations of 3 to 6 inches in the most persistent lake snows. Expect the highest amounts across the Chautauqua Ridge, Boston Hills, and the hills of western Wyoming county. Winds gusting as high as 45 mph will cause areas of blowing and drifting snow as well.

 
If you plan on driving, expect slippery road conditions. There may be areas of blowing snow that could significantly reduce visibility on roads. Because the lake effect snow will fall in relatively narrow bands, conditions may change rapidly on the roads.
6 Properties For Sale In Buffalo, NY For $500,000
Maid Of The Mist in Niagara Falls
The Maid of the Mist with boats in the waters of the Lower Niagara River, near the brink of Niagara Falls
Check Out This Amazing Lakeside House For Sale In Niagara County
7215 Lake Road, Appleton, NY 14008 - $625,000, 5 bed, 5 bath, 12.1 acres lot size