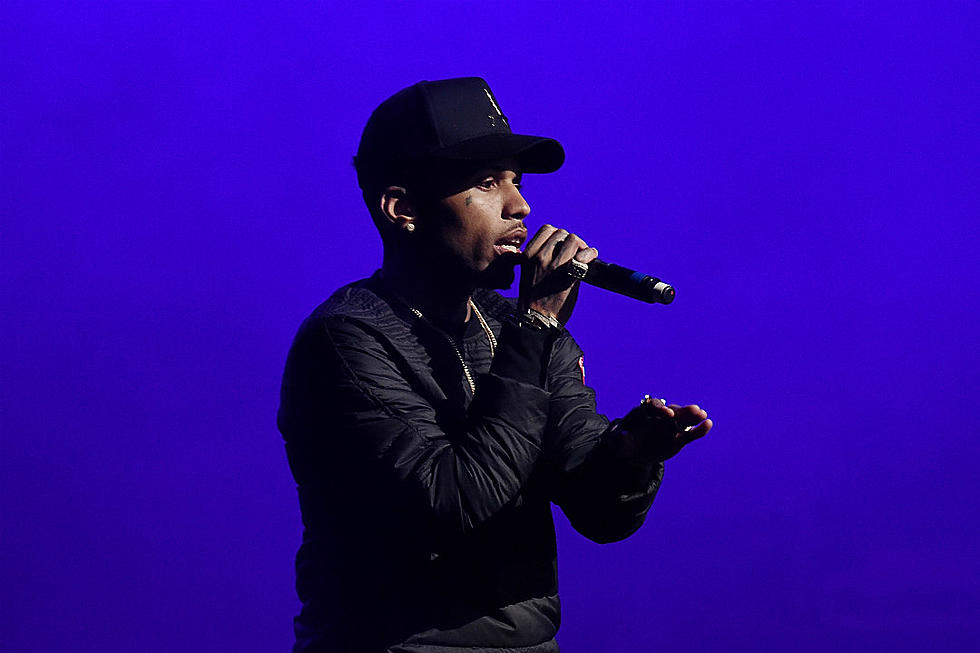 Kid Ink's House Robbed, Over $200,000 Worth of Items Stolen: Report
Nicholas Hunt, Getty Images
Burglars broke into Kid Ink's Los Angeles-area home last week and made off with nearly a quarter-million dollars worth of valuables.
The home invasion took place on Thursday (May 23), reports TMZ. According to the celebrity gossip site, Kid Ink arrived home that evening and noticed luggage strewn in his backyard, which was not placed there by him. After entering the home, he realized it had been broken into and over $200,000 worth of stuff had been stolen. Law enforcement sources tell TMZ the items taken include a bunch of jewelry and some high-end purses.
Adding insult to injury, the thieves reportedly accessed the home through an unlocked door and didn't even have to break in to pull off their heist. Police are currently investigating the crime.
Ink isn't the only L.A.-based rap artist to have his home broken into recently. Soulja Boy's crib was broken into last month while the rapper is away serving jail time. In that case, the burglars made off with over $500,000 worth of jewelry and personal items. The thieves also were able to access SB's safe, which held $100,000 in cash. Chief Keef's home was broken into last September. Police were able to stop the break-in, but were shot at by one of the suspects in the process.
Kid Ink, a former XXL Freshman, released the project Missed Calls in December 2018. The offering featured Lil Wayne, Saweetie, Rich The Kid, Valee and more.
See 22 Hip-Hop-Related Police Raids