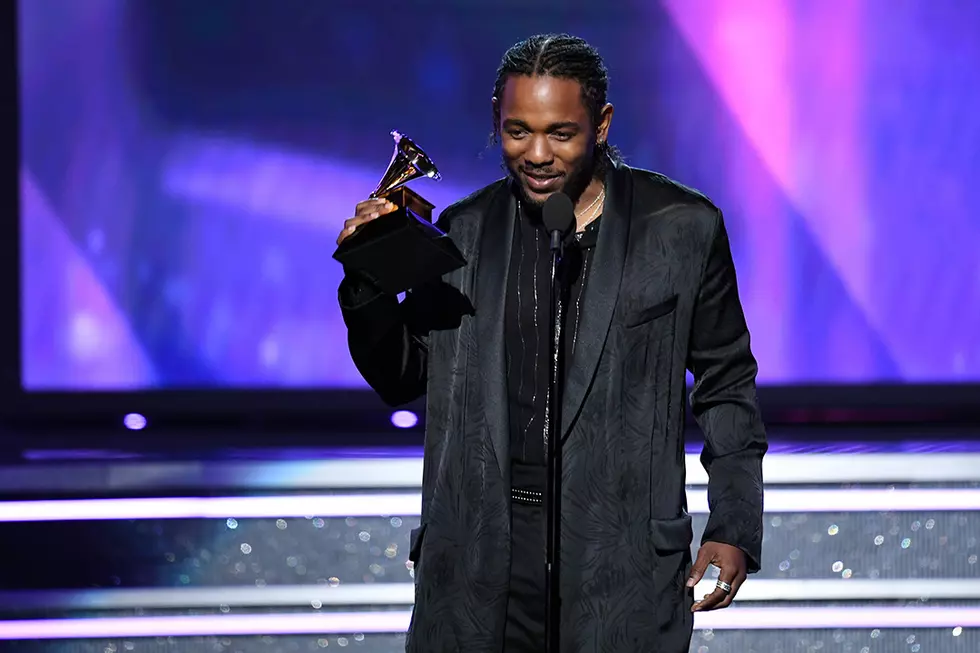 Kendrick Lamar and The Weeknd Release Video for 'Pray for Me'
Kevin Winter, Getty Images
Kendrick continues to keep us warmed up for release of the "Black Panther" movie.
Him and The Weeknd, drop a video for a new singed called "Pray For me"
The verses are song too. Check out the verse and video below!
"I fight pain and hurricanes, today I wept/ I'm trying to fight back tears flat on my doorstep/ Life in living Hell, puddles of blood on the streets/ shooters on Capitol Building, government ain't a relief."
Listen to "Pray for Me" below: