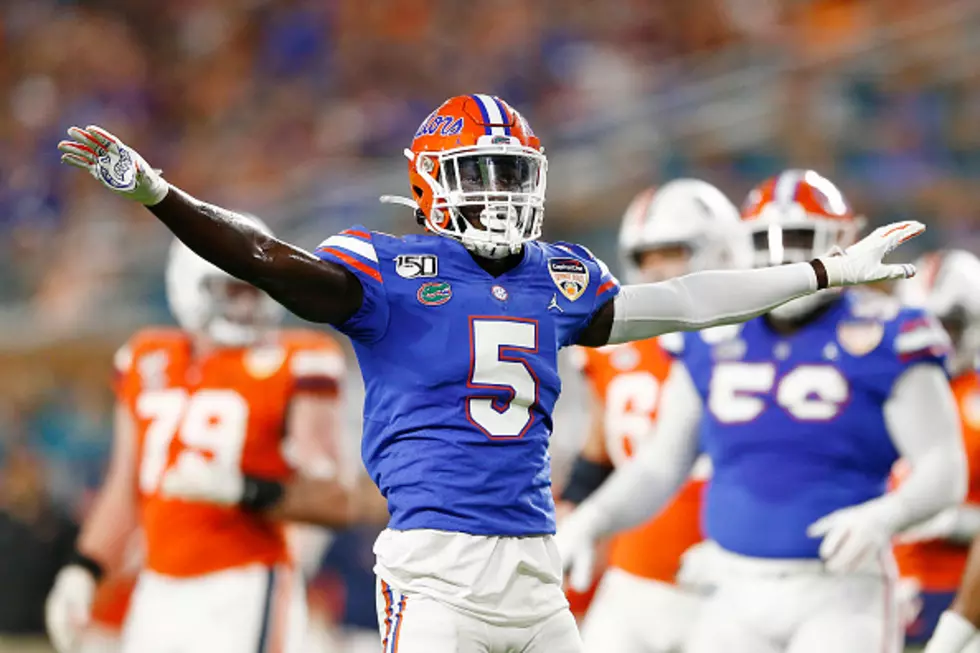 Bills First Round Pick Kaiir Elam Gets Introduced to Wegmans
Getty Images
One of my favorite things the Buffalo Bills do every single year is show their first round pick's first 24 hours in Buffalo.
I just love seeing the joy on the draft pick's face as he flies to Western New York and realizes his NFL dream has finally come true. Even more special when it's for your own team.
The Bills did just that with 2022 first round pick Kaiir Elam this week.
Elam was selected 23rd overall by Buffalo after they traded up from pick 25 with the Baltimore Ravens. Elam will compete with third-year cornerback Dane Jackson for the second cornerback job, opposite Tre'Davious White. Taron Johnson will be the nickel corner.
Elam was flown to Buffalo the next morning and was given a tour around Highmark Stadium and the Adpro Sports Training Center.
One thing that caught my eye was towards the end of the video, the Bills gave him a Wegmans bag with a gift card and grocery items. Almost like a Buffalo gift basket of sorts.
Skip to the 8:47 mark of the video.
Western New York has it special when it comes to grocery stores.
We have Wegmans, Tops, Market In the Square, etc.
Most other regions of the country don't have that. They might have one or two locations for another grocery store. Buffalo's local grocery stores are one of the biggest reasons we all love living here.
I love the fact that Josh Allen invited him along to the Sabres regular season finale against the Chicago Blackhawks too. Tre'Davious White going out of his way to introduce himself and saying "enjoy this day."
That's leadership that fans rarely get to see.
Bills Lover's Dream House For Sale & It's Not Even In Buffalo
Rasmus Ristolainen Selling Waterfront Buffalo Home
Former Sabres defenseman Rasmus Ristolainen selling Buffalo home.
Every Pick Made By Buffalo Bills GM Brandon Beane