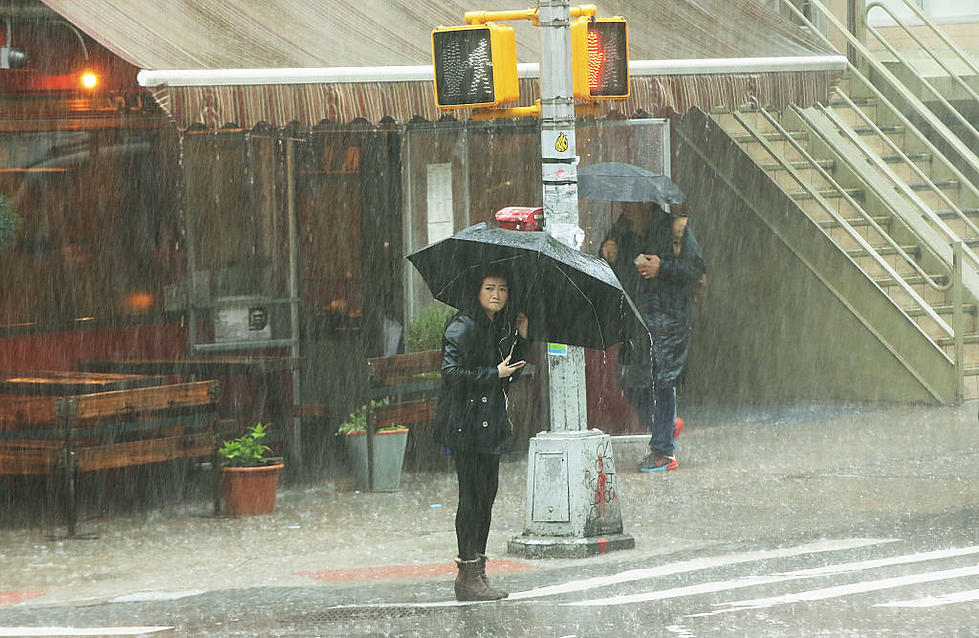 July Rainfall Is Already Setting Records
Spencer Platt / Getty Images
July 2021 has already seen record-setting rain totals across Western New York and we still have almost two weeks left in the month.
According to reporting by WKBW-TV, enough rain has fallen in Buffalo to already make July the 5th wettest month in history. In fact, more than 3 times the normal amount of rain has come down and the potential for more rain exists based on modeling by the National Weather Service.
For the entire month, there have only been 3 days where rain has not fallen in some capacity: July 3rd, 4th, and 5th. There has been measurable rain every other day in July.
All this rain has of course created all sorts of problems all across Buffalo and Western New York. This past Saturday, July 17, 2021, was especially problematic due to extensive flooding throughout the region. That flooding included entire neighborhoods, like along Niagara Falls Blvd in Amherst and Tonawanda where parts of the thoroughfare had to be closed due to waterlogged streets. It also included the basement of my North Buffalo home, which started taking on water Friday night after my sump pump died.
I realize that we're still in a precipitation deficit for the year, but I can't help but want to sing rain, rain, go away, come again some other day.
The wettest July ever was in 1992 when nearly 9 inches of rain fell. We're just going to have to wait and see if we break this record.
8 Parks in Buffalo Near the Water
The Worst Buffalo Snow
Here Is What Western New Yorkers Think The Official Drink Of The 716 Should Be
Buffalo is known for wings and snow. But if we were to have an official drink what would it be? Here is what you voted for.
43 Restaurants That Have Desserts That People Go Nuts Over
All The Answers To Useless Trivia Questions That Are Driving You Nuts