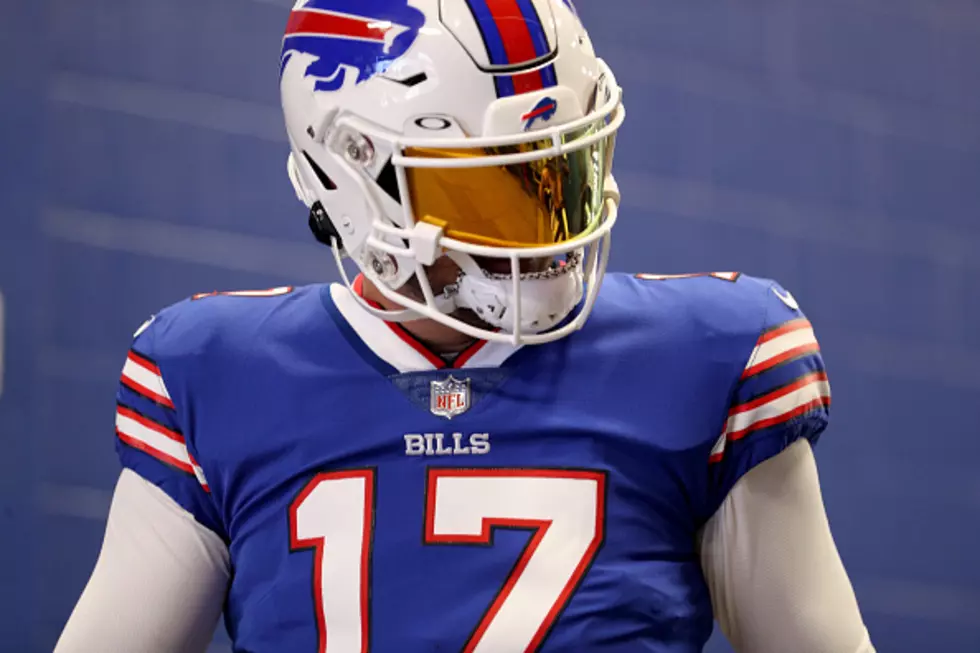 Josh Allen Cereal Has a New Look This Year in WNY
Getty Images
Buffalo Bills quarterback Josh Allen is probably the biggest celebrity in Western New York. Normally, the starting quarterback for the Bills is a celebrity around town, but it's heightened even more if the Bills are a great team because of the quarterback, which is the case for Allen.
He's been the subject for TMZ articles, has appeared in commercials and even filmed a Frito-Lay commercial at Highmark Stadium a few weeks ago. There's no doubt that Allen is a superstar.
Another thing Allen has is how own cereal.
For the last three seasons, Josh's Jaqs have been sold at local Wegmans stores in Western New York and follows other Bills cereals, such as Flutie Flakes and T.O. O's (Terrell Owens).
The last two seasons, Josh's Jaqs have been in a blue or red box, but for 2022, the box has a much different look.
Josh's Jaqs is in a white box this season with a cool aesthetic.
A portion of the proceeds go towards the Oishei Children's Hospital, which is where the Patricia Allen Pediatric Recovery Wing.
The box even has a QR code to donate directly to Oishei Children's Hospital, according to The Buffalo News.
Flutie Flakes were brought back in a limited quantity two years ago and I still have the T.O. cereal box in my kitchen.
It's always a huge plus when these cereals go towards a great cause, which is certainly the case for Josh's Jaqs and Oishei Children's Hospital.
22 Famous Buffalo Sports Phrases Every Die-Hard Bills and Sabres Fan Knows
Being a sports fan in Buffalo is sometimes like knowing a different language. Here are 22 of our favorite Buffalo sports phrases you already know if you're a huge fan! And if you're new here, here's how to catch up.
17 Recipes They Have To Put In The Bills New Cookbook
Top 50 Summer Restaurants in Buffalo and Western New York
Check out some of the best spots for food and drinks this spring and summer across Western New York!