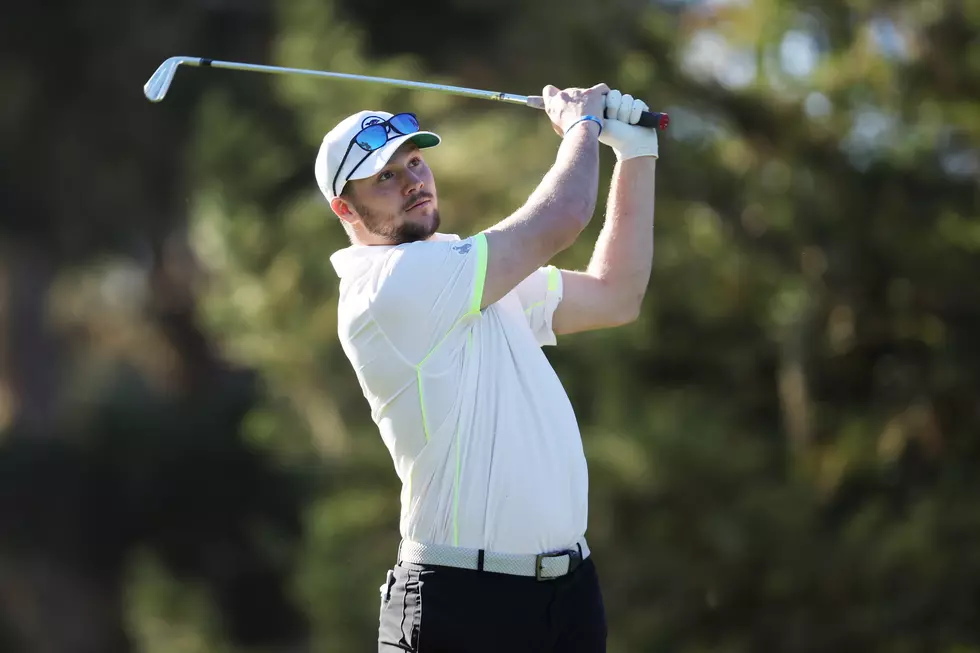 Josh Allen Trash Talks Tom Brady, Calls Him 'Grandpa'
Getty Images
Everyone is super excited about tomorrow night. It is finally here: THE MATCH with Josh Allen. Allen will partner with one of his football, on-field rivals, Patrick Mahomes, and take on Tom Brady and Aaron Rodgers.
Coverage will start at 6:30 when they tee off in Las Vegas at The Wynn Resort and Casino.
THE MATCH: Tom Brady and Aaron Rodgers vs. Josh Allen and Patrick Mahomes
6:30 PM
June 1, 2022
Las Vegas, Nevada
Leading up to The Match has been so much trash-talking between all 4 guys. Especially between the 'young guns' Allen and Mahomes and Tom Brady including Brady getting chirped because of his 'hole-in-one' video, their jokes about a steel cage wrestling match, and more. But the day before the Match, Josh Allen hasn't stopped with the subtle jabs: including putting on his Instagram story a reference to Tom Brady being 'grandpa'. Take a look at the video below.
Last week during a Buffalo Bills press conference, Josh Allen noted that he might not be the best on the golf course that day, but he will definitely be the best 'trash talker' that day. He will have to be considering out of all 4 quarterbacks playing in The Match, Josh Allen is the only one without a Super Bowl ring on his hand.
P.S. Josh Allen has said that the Bills Mafia needs to be on the lookout for his golf bag because there is a nod to the Mafia.
Predicting How Many Wins For The Buffalo Bills
The Buffalo Bills schedule has been officially released and how is the perfect time to predict how well the team will do this upcoming season.
Buffalo Shares Their Favorite Memories Of The Aud
CHECK IT OUT: 100 sports records and the stories behind them