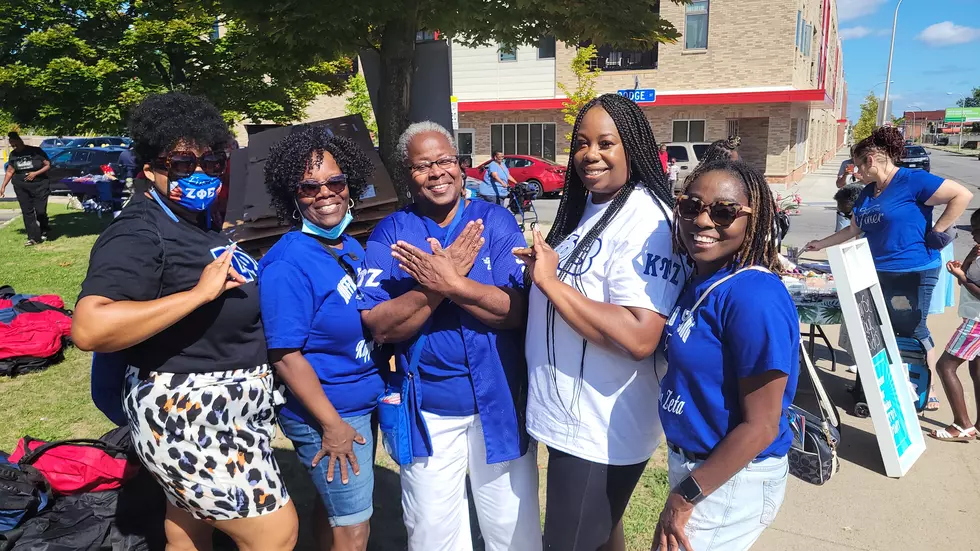 Take A Look: Photos From The Johnnie B Wiley Back Giveaway & Sperry Park
Yasmin Young
Check out the pics from the Johnnie B Wiley Backback Giveaway and 31st Annual Sperry University Day.
Many organizations came together on Saturday, August 27, 2022, to host the biggest backpack giveaway at the Johnnie B. Wiley Sports Pavillion, located at 1100 Jefferson Avenue in Buffalo. They gave away 2,000 bags. Mayor Brown showed up.
The event is sponsored by Buffalo Police Athletic League, National Grid, Bank on Buffalo, The Teachers Desk, Highmark Western New York, and Delta Sonic.
The 31st Annual Sperry Park Unity Day was held on Saturday, August 27, 2022. There was music, games, activities for the kids, performances, free food, amusement rides, bounce houses and so much more! Sperry Park is located behind Buffalo Public School #31 (166 Sherman St. - 226 Sherman St.). Claudia White, who is the Sperry Park C.A.O. Treasurer and event organizer puts so much effort into making the event amazing each year.
Check Out The Pictures From The Block Party With Juvenile Live