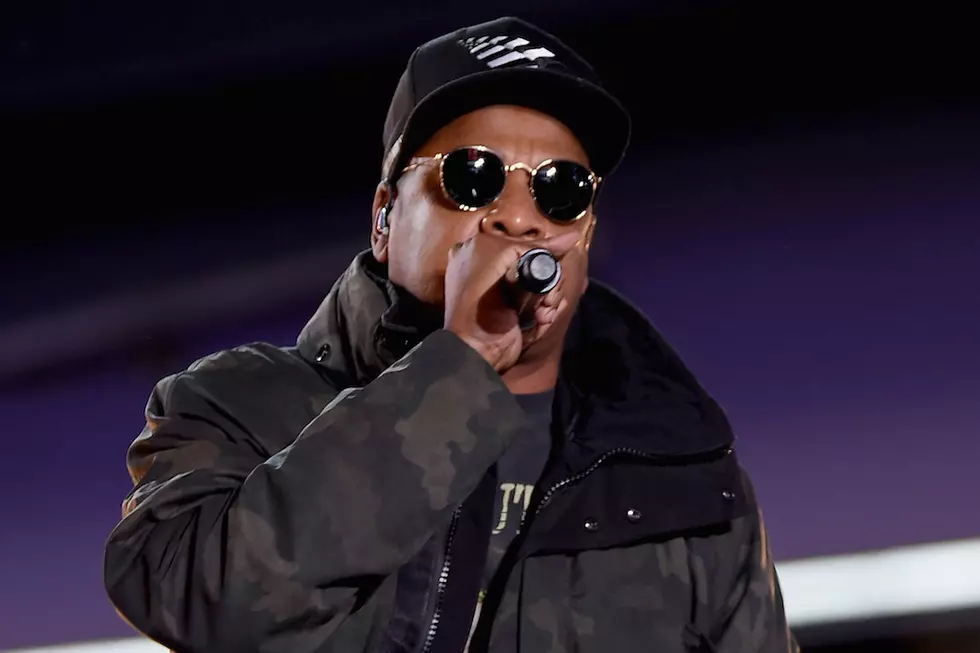 JAY-Z Dominates 2018 Grammy Awards With Eight Nominations
Gary Gershoff, Getty Images
JAY-Z has had a busy year. He released an album, had a set of twins, and is currently on a world tour. And now with eight nominations at the 2018 Grammy Awards, he will go into the new year reaping the benefits of all the hard work he put into his 13th studio album. 4:44.
The nominees for the Grammy Awards were announced this morning and JAY-Z is leading with nominations for Album of the Year and Best Rap Album. "The Story of O.J.," has also been nominated for Record of the Year, Best Rap Song, and Best Music Video. The albums title track "4:44," has been nominated for Best Rap Performance and Song of the Year.
He is also nominated for the song, "Family Feud," that he recorded with his wife Beyoncé. JAY-Z's extensive career has garnered him 74 Grammy nominations and 21 Grammy wins. His latest album, 4:44 has positioned JAY-Z at a new and more mature level in hip-hop. The album itself touches on an array of topics like finances, racism, black ownership, relationship issues, and so much more.
The week the album dropped, it sold 262,000 total album equivalent units, with 174,000 traditional sales. JAY-Z's 4:44 producer, veteran, No I.D., has also been nominated for Producer of the Year.
Worst to Best: Every JAY-Z Album Ranked