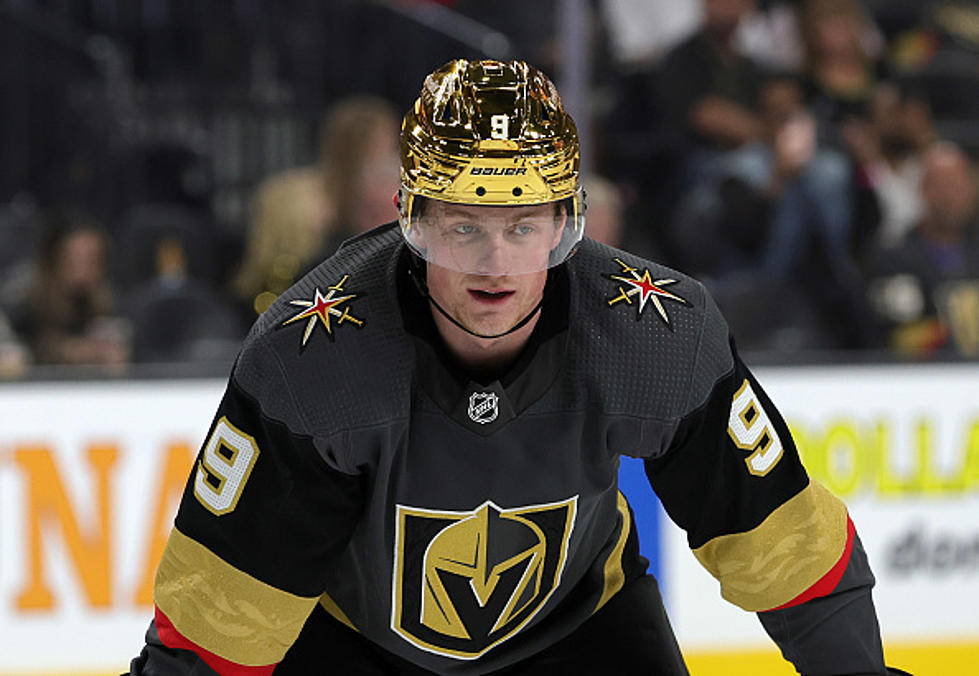 Things Are Not Going Well For Jack Eichel In Vegas
Getty Images
It's been since early November that former Sabres captain Jack Eichel has been out of Buffalo. He was traded to the Vegas Golden Knights in exchange for a top-10 protected first round pick and forwards Peyton Krebs and Alex Tuch.
Eichel made his debut in February, after recovering from neck surgery.
To say things have not gone the way Vegas has wanted it to, would be an understatement.
Since Eichel has debuted for Vegas, the Golden Knights are 13-14-2. Their most recent game was a loss against the New Jersey Devils, by a score of 3-2. The loss keeps Vegas at 87 points with just five games remaining. They sit 4 points back of the final Wild Card spot in the Western Conference.
Vegas forward Mark Stone showing frustration last night.
The Sabres have almost the same identical record as Vegas since Eichel debuted, as they have gone 13-13-3 over the past 29 games. Buffalo won't make the playoffs, but have been playing far better since January.
Vegas was not only a lock before the season started to make the playoffs, but Stanley Cup Final aspirations back in October. Now, they are fighting for their playoff lives with a few games left.
Some of it is not their fault, as they have been dealing with injuries this season and Eichel had not played since early 2021, before coming back this past February.
If you ask most Sabres fans, they probably are glad Eichel is gone; especially after his postgame comments about the fact it took seven years and him leaving to be as loud as KeyBank Center was when he returned in March with Vegas.
Eichel appeared to show his true colors after Vegas lost in Buffalo. He's a world-class player, but until he starts winning with Vegas, the stigma of not coming through (fair or not), will follow him from fans.
Buffalo Sabres Captains Since 2000
Buffalo Sabres Goalie Masks
CHECK IT OUT: 100 sports records and the stories behind them