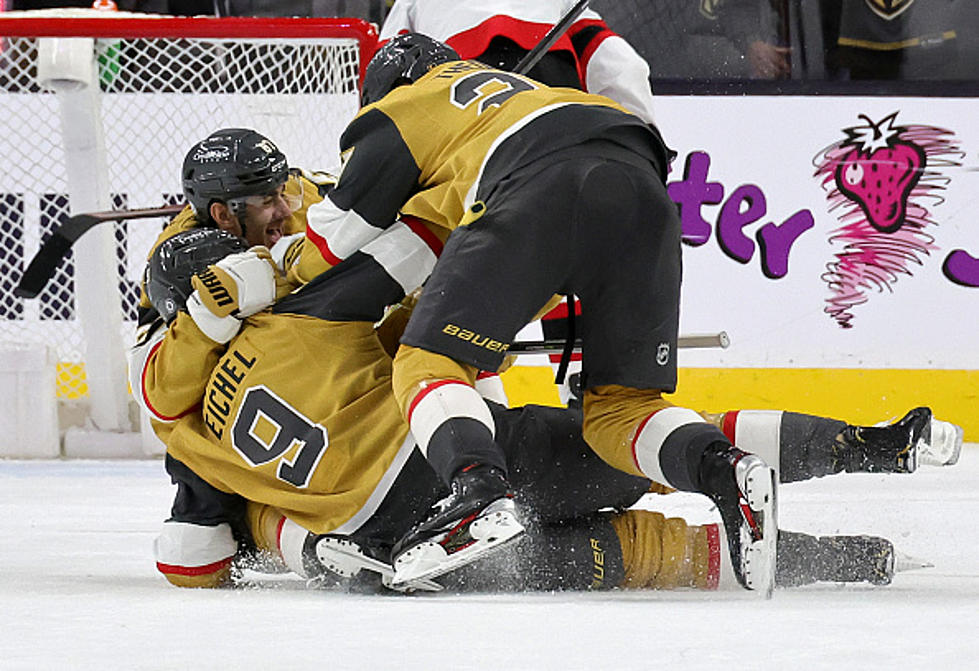 Jack Eichel Got Swarmed On The Ice Sunday [WATCH]
Getty Images
It was a game winning goal for Jack Eichel on Sunday night that had the team swarming him on the ice.
This is a big week as the former Buffalo Sabre and team captain will return to Buffalo to take on the Sabres. The game this Thursday may be the best attended game this season. The COVID restrictions and mandates combined with dismal play from the Sabres have kept many fans from taking in a game.
There have been a few highlights and some heartwarming things happening around the team. It may be hard to find a cooler moment than this one on Kids Day at the arena this past Sunday. To have your son be in the locker room for the pre-game speech had to have been a dream come true for Kyle and Odin was absolutely spot on!
Ticket prices are not too crazy for the game against the Las Vegas Knights this week. It will be interesting to see the response to Jack Eichel's return this week.
Behind The Scenes At Variety Kids Telethon
Best Tattoo Parlors for 2022 in Western New York
Buffalo Sabres Could Be Sold To These 5 People
There are lots of rumors around Western New York that the Buffalo Sabres could be up for sale.