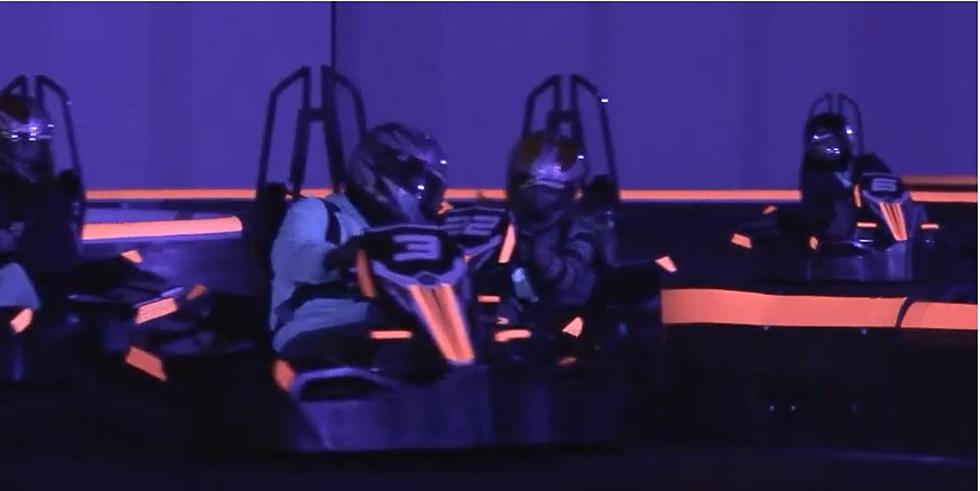 Indoor Neon Glo-Karting Is Available Less Than 2 Hours From Buffalo
(YouTube Via K1 Speed)
You've heard of go-karts, but have you ever heard of "Glo-Karts?"  If you haven't you might want to get in the car this weekend and check it out.
This time of year, everyone is looking for things to do to get them out of the house.  But the problem is that not everyone likes doing things outdoors so options can be limited.  However, if you love racing cars, and going fast, this could be an incredible time.  Even as an adult, the thrill of skidding around a corner on a go cart is a rush.  It makes you feel like a kid again.  Now imagine doing it under the glow of neon lights.
That's what Glo-Karts are all about.  Picture cosmic bowling, only instead of spending your time in a dark bowling alley, you're at an indoor go-kart track.  It's a lot of glow in the dark paint and a bunch of black lights.
There's good news, and there's bad news.  The good news is that it's not really far from Buffalo.  The bad news is that you have to cross the border to get there, and it's only one night a week.
But, if that doesn't bother you, then you'll find it at a place called K1 Speed in Miississagua, Ontario. It's about an hour and a half drive from Buffalo up the QEW.
Again, it only happens on Thursday nights from 7pm-10pm. You also have to be 14 years old and 58″ or taller to race due to safety reasons.
The Funniest Business Names In Western New York
Here are some Western New York business names we can't help snickering at while we drive by.
28 Fun Things To Do For The ULTIMATE Buffalo Weekend
If you needed a reminder that there is always something to do in Buffalo, here are 30 things I managed to do with a friend in a single weekend.
Western New Yorkers Need These Things For Their Winter Vacation