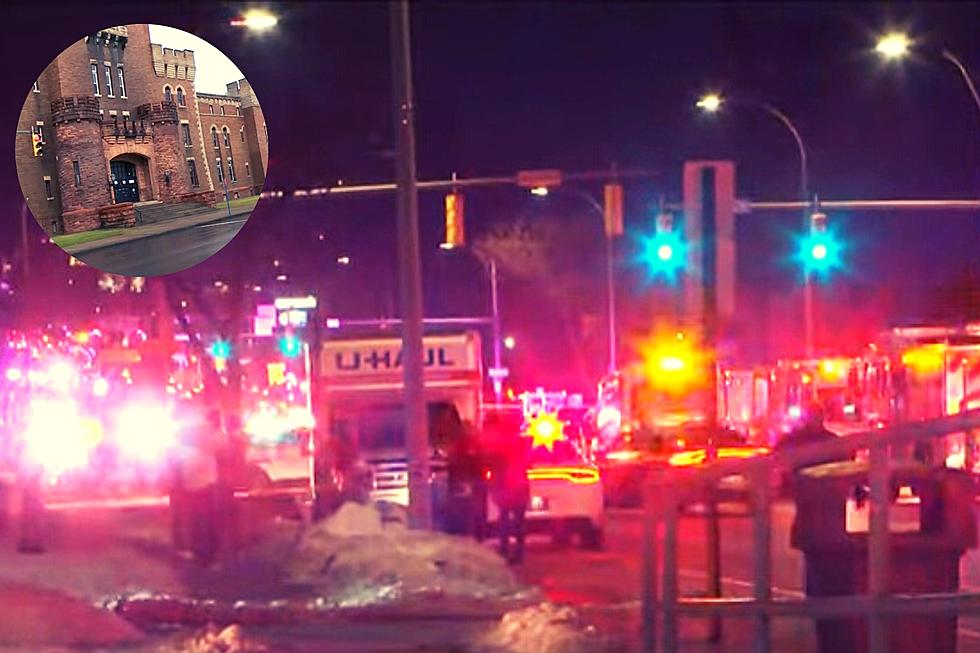 Rochester Venue Owner Finally Speaks About Deadly Stampede
YouTube/Canva
The venue where a deadly stampede took the lives of three Western New York women has spoken out for the first time about the incident. 
On the night of Sunday, March 5th, national recording artists rappers GloRilla and Finesse2Tymes performed at the Main Street Armory in Rochester. After loud noises towards the show's end caused concertgoers to panic, a crowd surge occurred while patrons attempted to exit the venue. No evidence or gunfire or other violence has been discovered. 
The resulting stampede took the lives of Rhondesia Belton, 33, of Buffalo; Brandy Miller, 35, of Rochester; and Aisha Stephens, 35, of Syracuse. At least six others were reported injured.
As officials continue to investigate the incident, the city of Rochester temporarily shut down the venue by not renewing its entertainment license.
Main Street Armory Issues Statement
For the first time since the tragedy occurred, the owner of the downtown Rochester concert venue has released a statement to the public through their attorney.
The Main Street Armory, Scott Donaldson, and his team are devastated by the events that occurred on March 5, 2023. Our deepest condolences go out to the families, friends and loved ones of Rhondesia Belton, Brandy Miller and Aisha Stephens. Over the years, the Armory has successfully hosted hundreds of events. The Armory is confident that when the investigation concludes it will be determined that the Armory complied with all applicable codes, regulations, and laws, as it has in the past. The City took unilateral action in denying the Armory's renewal for an entertainment license and inaccurately stated that Scott Donaldson simply "failed" to appear at a meeting requested by the City to be held on March 8, 2023. Mr. Donaldson's attorney contacted the City on March 7, 2023, and requested that the meeting be adjourned until later in the week, or early the following week as he was engaged in another legal matter. The City summarily dismissed this reasonable request and decided to deny the renewal of the entertainment license, a license that the Armory possessed for years. Mr. Donaldson, on behalf of the Armory, cooperated fully with the City on the date of the incident, and continues to do so by consenting to the City's request to inspect the premises which is scheduled to occur on a date chosen by the City. The thought of hosting another concert at the Armory while the families, friends and loved ones of these women grieve remains the furthest thing from Mr. Donaldson's mind. Again, the Armory and its team's thoughts and prayers go out to the victims and all members of the community impacted by Sunday's events.
Massive Fire In Downtown Buffalo
A large structure fire overtakes a four-story building on Main Street in Downtown Buffalo on March 1st,