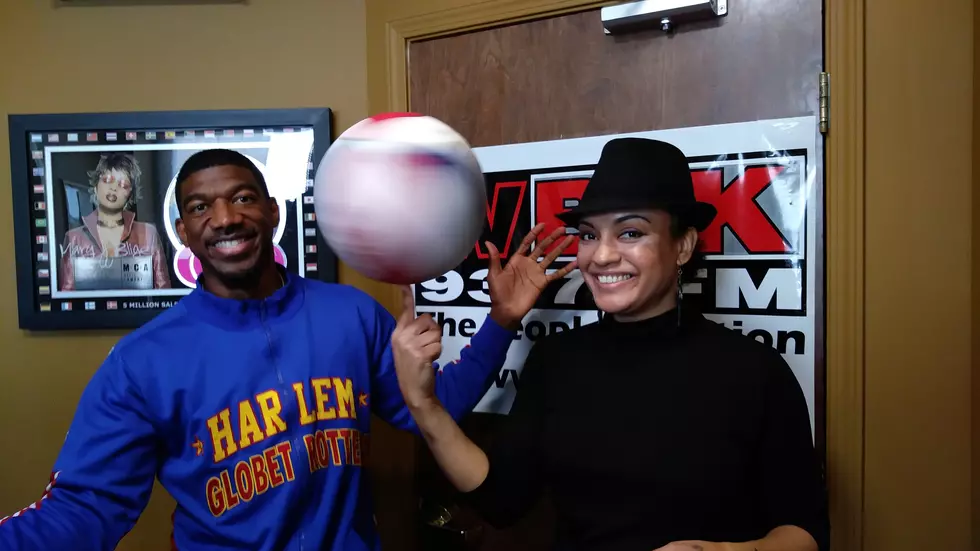 Interview: Yasmin Young Talks with Buckets about the Harlem Globetrotters Coming to Buffalo
By Bill Dubiel
The World Famous Harlem Globetrotters are coming to Buffalo! Buckets stopped by the 2 to 6 Takeover (2-6 PM, M-F) with Yasmin Young to talk about the show! get all the details here!
The World Famous Harlem Globetrotters will be at KeyBank Center 2/9/2018 at 7:00 PM!
"The Original Harlem Globetrotters are returning to KeyBank Center on Friday, February 9, 2018!
A star-studded roster will have fans on the edge of their seats to witness the ball handling wizardry, basketball artistry and one-of-a-kind family entertainment that thrills fans of all ages. You won't want your family to miss it!
Be sure to purchase a magic pass with your ticket! A Magic Pass is a once-in-a-lifetime experience with your family where you spend time on the court with the Globetrotters – shooting, trying out ball tricks, autographs and photos!
Tickets are on sale now. Tickets are $128.50, $78.50, $63.50, $43.50 and $33.50 (including $3.50 facility fee) and can be purchased at www.tickets.com, KeyBank Center Box Office, or by phone at 888-223-6000. All tickets subject to applicable service charges and fees. No service charge applies at the KeyBank Center Box Office. Dates and times subject to change without notice." ~ KeyBankCenter.com
Here are some other articles you might enjoy!
Listen to Yasmin Young weekdays from 2 - 6 pm inside the "2 To 6 Takeover" on The People's Station 93.7 WBLK!!