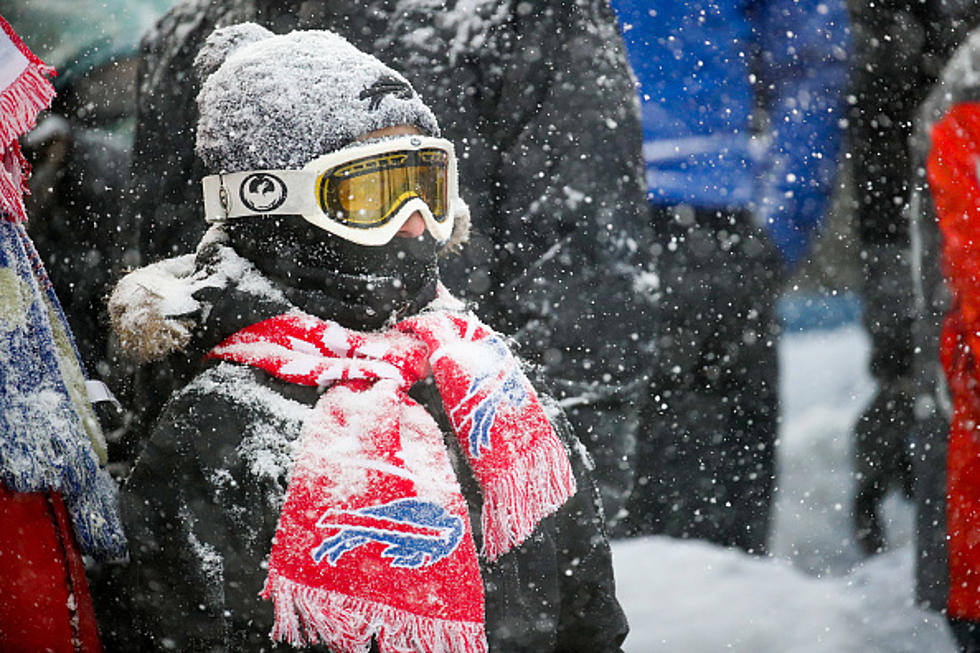 Heavy Lake Effect Snow Possible For Bills-Patriots Game in Orchard Park
Getty Images
The Buffalo Bills play a very important game this Monday night at Highmark Stadium in Orchard Park, when they host the New England Patriots for Monday Night Football.
Technically, New England is first in the AFC East with an 8-4 record, but they have played one more game than the Bills, who sit at 7-4.
The Bills haven't won a Monday night home game since 1994, as fans might have flashbacks to heartbreakers against the Dallas Cowboys (2007) and the Cleveland Browns (2008), but generally, the Bills and quarterback Josh Allen have played very well on primetime football, as Allen's only lost one night game in his career so far.
However, there are some things the players cannot control, like the weather they have to play in. The weather in Orchard Park, NY that evening might decide to throw a major curveball for the two teams.
If you're going to the game on Monday night, just be aware that there is the potential for snow and maybe a lot of it.
WIVB says Monday will have strong winds in Western New York. Early day rain will likely switch over to snow by later in the day and the potential for heavy localized lake effect snow in the Buffalo metro, before sinking southward that evening, which could bring lake effect snow at Highmark Stadium.
Patrick Hammer of WGRZ says the European Model shows that Orchard Park will be hit with heavy lake effect snow on Monday night.
We're still four days out from the game, so things could certainly change, and there's no exact forecast at the moment.
At the very least, heavy winds will happen and the threat of snow, so hold on to your hats, because this could be a very fun and memorable Monday Night Football game in Orchard Park.
The 10 Commandments of Buffalo, NY
Here are things that people from Buffalo should always follow!
15 Things You Should Never Do at a Bills Home Game
Things that are a no-no to do at a Buffalo Bills home game.
29 Things That Make Buffalonians Happy
What Makes Buffalonians Happy
31 Things That People Who Love Christmas Do In WNY Every Year