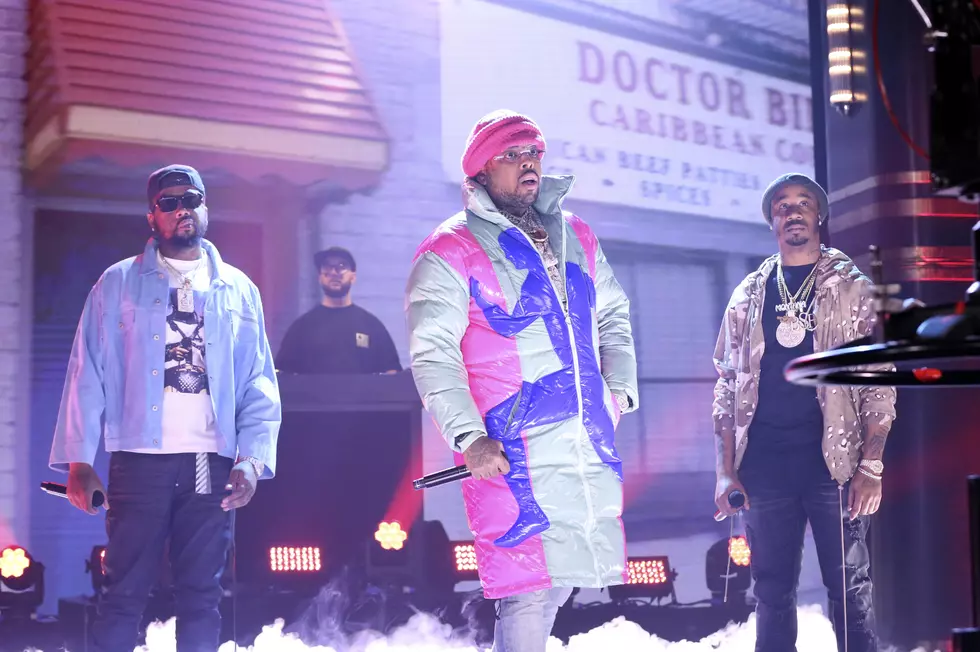 Buffalo Kids & Griselda Records Release 'Conflicted' Soundtrack [Listen]
Andrew Lipovsky, Getty Images
Griselda Records releases the soundtrack for its original movie, Conflicted and announces movie release date. Benny the Butcher is the Executive Producer of the movie, which was written by King Duece and directed by AK.Reed. Benny is also acting in the film, playing the role of "Buss down a brick Nick." Make sure you download the free WBLK app for Android or iPhone and turn on your notifications so we can keep you posted on all the Griselda and BSF news. These boys are making moves and we'll keep you in the loop.
Benny dropped the announcement of the Conflicted soundtrack and the movie, which he says is coming next Friday, January 15, on Instagram, writing,
Conflicted Soundtrack droppin this Friday the 8th this one of the hardest soundtracks ever we made sure it was we got so many dope artists & producers on it I kno y'all gon fuck wit it and the MOVIE drop the Friday after tht on the 15th it's gon be available on a link stay tuned let's go
Enter your number to get our free mobile app
Buffalo Bills Team Up With Benny The Butcher
Griselda Records Wrapped Up 2020 with Tidal Performance & Buffalo Kids Store
In other Griselda news, if you missed it, Benny and Conway the Machine set the Tidal stage on fire with an exclusive performance in December of 2020. Benny was rapping from a wheelchair since he was still healing after being shot in Houston during an attempted robbery. The Buffalo Kids always bring the gritty, grimy hip hop that has been missing from the game since the late 90s and early 2000s. Just think, that performance was the first time Buffalo rappers have had their own virtual show on Tidal.
Not to be outdone by Benny and Conway, Westside Gunn's brand 'Buffalo Kids' is coming to Buffalo! The brand, which has been available online, will soon have a new home in the Walden Galleria. Gunn told WIVB that it's been a dream of his to have his brand in the mall,
This is one of the most exciting times of my life. Growing up in Buffalo, Walden Galleria has always been the premier shopping center. At age 14, I started designing clothing and I've always been taught the sky's the limit. I wanted to bring a lifestyle brand for the people and give them the highest quality garments at a high fashion designer level. I breathe art and this will give the city something to be proud of. I will do my best to provide experiences the town has never seen before. Thank you for supporting Griselda and now, I present to you, Buffalo Kids.
The work ethic and hustle of Griselda Records was on 10 in 2020, so I'm expecting nothing less for 2021!
8 of the Most Expensive Cars