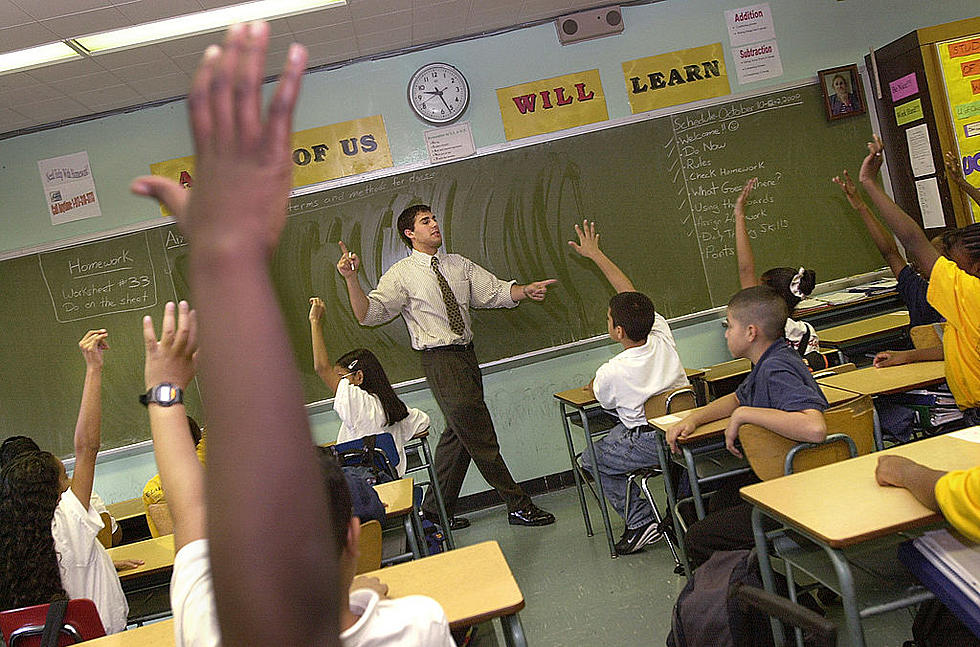 Your Child's School District Rank For Graduation Rates In Erie County
Getty Images
When it comes to education, New York State ranks pretty decently overall compared to other states. WalletHub just released its "2023's Most & Least Educated States in America." WalletHub compared each of the 50 states across 18 metrics used to examine the key factors of a well-educated population, including the percentage of Bachelor's degree holders, educational attainment, average university quality, school quality, and achievement gaps between genders and races.
For millions of Americans, a good education is the ticket to a better future. College opens doors to more career opportunities, higher earnings and new social connections, among other benefits. But how much schooling one receives also matters to some extent. Generally, the higher the level of education one completes, the higher their income potential and the lower their chances of unemployment become.
---
New York State Ranks #14 On WalletHub's List Of 2023's Most & Least Educated States in America.
---
There's obviously room for improvement, but landing in the top 15 isn't bad.
When it comes to Erie County specifically, these are the schools with the best to worst graduation rates in 2022.
District | Enrollment | # Graduated | % Graduated | Rank (Overall in NYS)
1. Lancaster Central 451 438 97% 50
2. Grand Island Central 256 246 96% 81
3. Williamsville Central 788 746 95% 128
4. Iroquois Central 183 174 95% 128
5. Holland Central 55 52 95% 128
6. Alden Central 116 109 94% 168
7. East Aurora Union Free 162 153 94% 168
8. Clarence Central 370 347 94% 168
District | Enrollment | # Graduated | % Graduated | Rank (Overall in NYS)
9. Sweet Home Central 248 231 93% 207
10. Eden Central 120 112 93% 207
11. Evans-Brant Central 159 148 93% 207
12. Akron Central 123 114 93% 207
13. Orchard Park Central 367 341 93% 207
14. Amherst Central 228 210 92% 246
15. Hamburg Central 314 288 92% 246
16. West Seneca Central 509 469 92% 246
17. Cleveland Hill Union Free 94 85 90% 322
18. Cheektowaga-Maryvale 155 137 88% 394
Union Free
District | Enrollment | # Graduated | % Graduated | Rank (Overall in NYS)
19. Springville-Griffith 137 121 88% 394
Institute Central
20. Frontier Central 345 305 88% 394
21. Tonawanda City 143 126 88% 394
22. Depew Union Free 139 118 85% 493
23. North Collins Central 52 44 85% 493
24. Kenmore-Tonawanda 516 441 85% 493
Union Free
25. Cheektowaga Central 179 151 84% 513
26. Cheektowaga-Sloan 108 91 84% 513
Union Free
27. Lackawanna City 140 113 81% 567
28. Buffalo City 2547 2012 79% 590
Top 7 Smallest Places With The Highest Violent Crime In New York State
Top 10 Safest Places To Live In New York State
The 11 Least Populated Counties In New York State