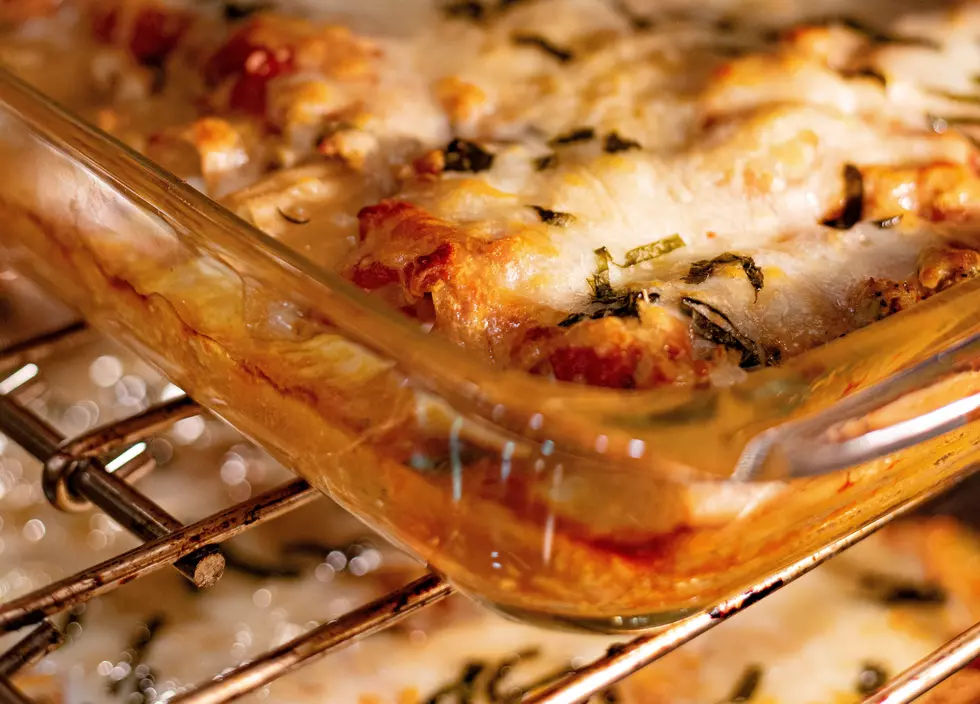 A frozen pasta brand is being recalled in New York because of possible listeria concerns. Listeria is a bacteria that can be deadly. According to the Centers for Disease Control, listeriosis kills almost 300 people per year,
Listeriosis is a serious infection usually caused by eating food contaminated with the bacterium Listeria monocytogenes. An estimated 1,600 people get listeriosis each year, and about 260 die. The infection is most likely to sicken pregnant women and their newborns, adults aged 65 or older, and people with weakened immune systems.
According to the United States Food and Drug Administration, Caesar's Pasta, LLC of Blackwood, New Jersey, is recalling 5,610 pounds of frozen manicotti, due to the potential that it is contaminated with Listeria monocytogenes. The frozen manicotti was packaged in 10-pound bulk boxes branded as Orefresco and Caesar's Pasta. The affected product has a "Best By" date of September 28, 2024.
The good news, if there is any, is that the product was not distributed to grocery stores. Rather, it was sent to food service distributors, who distributed it to restaurants in Southeastern New York State, as well as Philadelphia, Harrisburg, and Northeastern, Pennsylvania.
The product is not considered "Not-Ready-To-Eat." Instructions on the product label state that the pasta must be cooked to 160 degrees, which would effectively kill the listeria. No illness has been reported.
If you have recently ordered a manicotti dish from a restaurant in the affected area, you could have been exposed. If you plan on heading to any Italian restaurants in the affected-areas, you might want to steer clear of ordering manicotti.
13 New York Restaurants Make List Of Food Networks Best Pasta In The Country
Food Network recently published a list of the "
98 Best Pastas In The United States
" and honored New York State with 13 shout outs. Even within that shoutouts, Syracuse and Upstate New York had 2 slots.
They broke the list down to specific dishes you can enjoy at these restaurants. Here's those restaurants on the list:
These Upstate New York Restaurants Are An Absolute Must Try For 2023
315 Menus
is a group on Facebook focused on all of our amazing restaurants locally. You can post questions, reviews, photos, and if you're a restaurant you can post menu items, specials, and more. Recently someone posted the following question:
What local restaurant have you never been to that's on your "must go to" list for 2023?"
We decided to pick the top answers and present them to you. If there are others that should be on the list, text us on our station app:
14 Exquisite Gourmet Cheese Shops in Upstate New York
Cheese production is a big business in Upstate New York. In fact, the Empire State is the fifth largest cheese-producing state in the US (Wisconsin is #1 of course).
What many don't know is that New York actually used to be one of the most dominant states in terms of cheese-making in the country. That was about 150 years back at this point. But there are still tons of delicious cheeses being produced in our state and we want to show them off.
Here are 14 of the best gourmet cheese shops in Upstate New York.
We hope you will visit them and when you do, don't forget to ...."say cheese!"