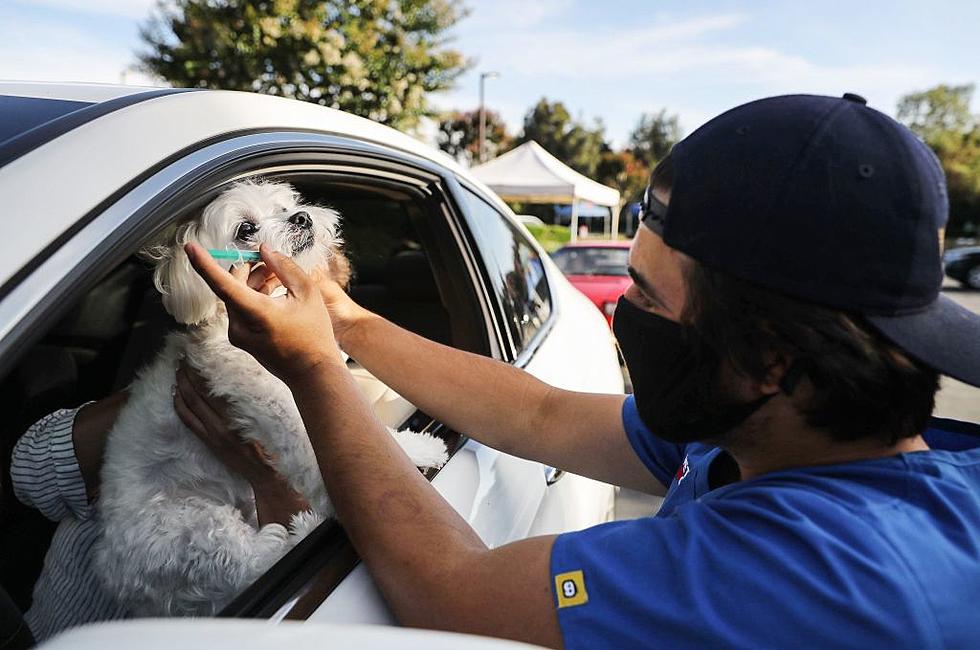 Free Pet Rabies Vaccination Clinics Happening In Erie County
Getty Images
The arrival of spring in Buffalo and Western New York means that it's finally time for us to leave the warm confines of our homes to start spending more time in the great outdoors.
For us in the 716, that can mean all sorts of activities that include camping, hiking, and walks through the many parks we have in the area just to name a few. With so many great activities, that also means that we're likely to bring our pets with us.
However, bringing in the warming temperatures with our beloved animals outside also brings with it certain dangers that we need to make sure we're paying attention to.
One of the primary things we need to make sure we're watching out for is rabies.
What is Rabies?
According to the CDC, Rabies is a viral disease that infects the central nervous system and is transmitted through direct contact (such as through broken skin or mucous membranes in the eyes, nose, or mouth) with saliva or brain/nervous system tissue from an infected animal.
It can spread to people and pets if they are bitten or scratched by a rabid animal. In the United States, rabies is mostly found in wild animals like bats, raccoons, skunks, and foxes. However, in many other countries dogs still carry rabies, and most rabies deaths in people around the world are caused by dog bites.
People usually get rabies from the bite of a rabid animal and those encounters almost always will happen in areas where wild animals can be found.
Unfortunately, according to the New York State Department of Health, a rabies infection will almost always lead to death unless a person is treated very soon after exposure. New York State frequently leads the nation in the number of rabid animals found.
What's Being Done To Reduce The Chance of Rabies Infections?
Because the most likely transmission source of rabies is a wild animal coming into contact with your domesticated animal, like your cat or dog, the Erie County Department of Health is hosting a series of free rabies vaccination clinics for your animals.
Saturday, May 6, 2023, 9 a.m. – 1 p.m. at the Town of Tonawanda Highway Garage, 450 Woodward Avenue in Kenmore, and
Saturday, May 13, 2023, 9 a.m. – 1 p.m. at Erie Community College South Campus, 4041 Southwestern Blvd., Bldg. 7, in Orchard Park.
These clinics are free and open to the public, but Erie County DOH officials request that you register in advance. You can do so here on the county website.
Dogs, cats, and ferrets at least 3 months old are eligible to be vaccinated. Dogs must be on a collar and leash, or be in a carrier. Cats and Ferrets must be in a carrier.
If Your Dog Hangs Out With Other Dogs In NY, It's At Risk For 7 Diseases
KEEP READING: Here are 6 foods from your cookout that could harm your dog
25 Reasons Why You Should Adopt Your Pets In Western New York