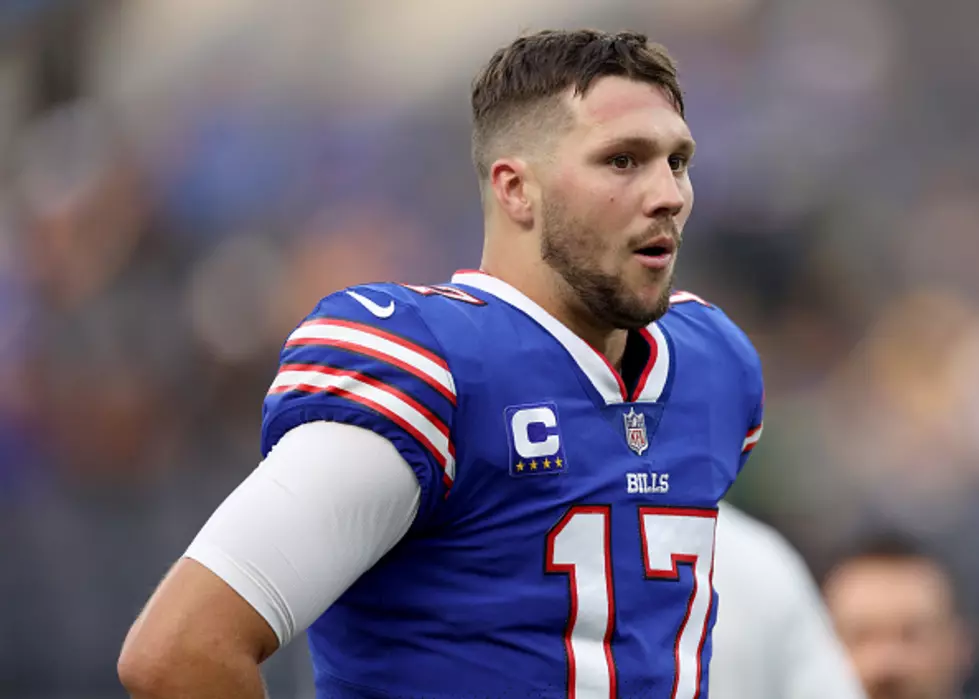 Everyone Is Getting One Of These Tonight at Highmark Stadium
Getty Images
Everyone at the Buffalo Bills game today will get one of these! It is the home opener tonight at Highmark Stadium and what better way to kick it off than primetime on national television? If you are going to the game today, everyone will get a Choose Love rally towel.
'Choose Love' was the slogan that the Buffalo Bills claimed and promoted after the shootings in the Spring at TOPS Supermarket in Buffalo, New York. The Bills immediately sold shirts with 'Choose Love' on them with the Bills logo and they sold out immediately. All of the proceeds went to charities that helped with the effects of the massacre.
Be safe and have fun tonight! Here is what to expect when you are going to the game:
Who is going to sing the National Anthem tonight at the Bills game? 
Singing Cops (Moe Badger and Michael Norwood)
Who is going to be the Legend of the game honored before kickoff?
Jim Kelly
Who is going to do the halftime performance? 
University at Buffalo Marching Band
When are the Buffalo Bills parking lots going to open? 
3:15 PM
Here are some more times to note for today: 
2:15 PM Abbott Road closes
5:15 PM Stadium gates open
6:10 PM Player warm-ups
7:00 PM Stampede performance
7:05 PM Team introductions
7:15 PM Kickoff
Buffalo Bills Mafia Boat Parade
Hundreds of boats floated in Buffalo, New York for the first every Buffalo Bills Mafia Boat Parade. It's important to note, the Bills are only 1 and 0...and this city WILL throw quite the party if they win it all this year.