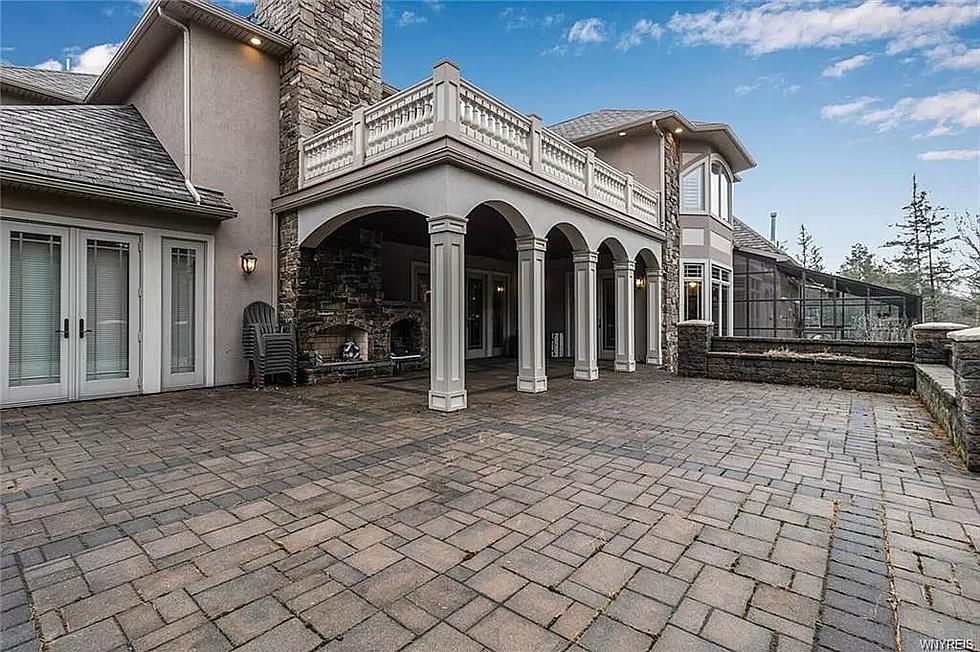 Is This The Most Expensive House For Rent In Western New York?
Zillow / Hunt Real Estate ERA / Triantafilia R Kollidas 716-866-8238
The real estate market in Western New York has been booming over the last few years. Both the rental and home sales market have seen year-over-year increases that have nearly made the region unaffordable.
Those price increases have made Buffalo one of the hottest housing markets in the country, and while inflation and increasing interest rates have caused things to slow down some, the market is still raging on. That slight slowdown in the market is best seen when looking at the area's most expensive properties that were for sale.
According to data from the Buffalo Niagara Association of Realtors, homes that are listed for over $1 million aren't moving as fast as more moderately priced homes.
You can see now that one of the most expensive houses for sale in Western New York is now available for rent.
You Can Rent This Million Dollar Home In East Aurora
On the market to be sold for more than a year, 221 Bowen Road in East Aurora, NY, is one of those houses where you can expect to live like royalty. This Southtowns gem has four bedrooms five bathrooms, and features more than 5,000 square feet of living space.
If you could snag this house and live like a King, you should have also planned to have a king's budget, as the home was listed for sale for nearly $2 million.
However, after a couple of price drops, the owners of the property decided to take it off the market and make it available to be rented.
While this house is still beautiful, I hope you have a few nickels set aside, as the $10,000 per month rent may set you back a bit. According to Zillow, this is the most expensive house for rent in all of Western New York.
If you do rent this place, let me know because I would love to bring a housewarming gift. You can check out the pictures of this magnificent house below.
Is This The Most Expensive House For Rent In WNY?
The house located at 221 Bowen Rd., East Aurora, NY, was once one of the most expensive houses for sale in the 716. Still, after it was on the market for nearly 18 months without selling, it looks like the owners have decided to make the house available for rent - at $10,000 per month.
Gallery Credit: Ed Nice
Take A Peek Inside This Abandoned Rochester Area Hotel
Facebook user Abandoned Buffalo, NY, takes us inside this deserted hotel, and it sure is kind of creepy.
The photos shared here are meant for entertainment and educational purposes only. Under no circumstances should you enter this property. By doing so, you risk bodily harm and/or prosecution for trespassing on private property. Therefore, it is strongly recommended that you do not attempt to investigate the inside of abandoned buildings without proper knowledge, experience, and legal authorization.
Gallery Credit: Ed Nice
Rent An Island In WNY
Rent the Paddle Inn In Western New York
Gallery Credit: Dave Fields