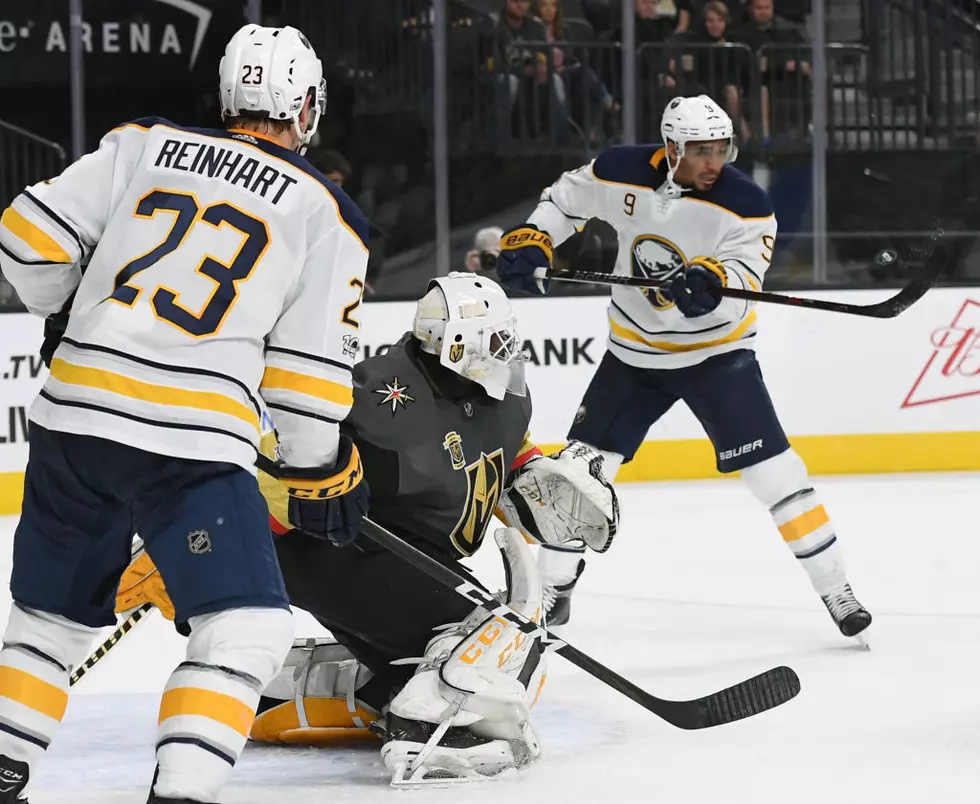 NHL Goal Leader In The Playoffs Is Former Buffalo Sabre
Getty Images
There isn't much talk in these parts when it comes to the NHL Playoffs, as the Sabres haven't been to the postseason in 11 years.  But, a former Sabre is now leading the league in playoff goals.
The Sabres set a dubious NHL record this season, as they missed out on the playoffs for an 11th consecutive year, which bests the old mark shared by the Florida Panthers and Edmonton Oilers.
But, if you are a hockey fan and have been watching this year's Stanley Cup Playoffs, one name has slowly risen to the top of the goals scored list, to now lead the league.
Our old friend and former Buffalo Sabre Evander Kane notched his 7th goal of the Oliers' series vs. the Los Angeles Kings.  He's done so in the first 6 games of the series that is now tied at 3 games apiece.
Kane also added his name to a pretty prestigious list with his 7th goal.  He moved into a third-place tie for most goals in a playoff series for the Oilers, trailing only Jari Kurri, and Mark Messier.  He has a chance to move into sole possession of 3rd when the Oilers take on the Kings in game 7 on Saturday night.
All this talk of a former Sabre doing well in the playoffs has us pumped up for the 2022-2023 version of the Sabres.  The team ended on a positive note this season finishing March and April with a record of 16-9-3 which gave us hope that next season will be the year the playoff drought ends.
The good news is when we are talking about a former Sabre doing well in the playoffs, at least it isn't Jack Eichel.
Jack Eichel - Buffalo Sabres
Ryan Miller - Sabres Goalie (2002-2014)
Buffalo Sabres Goalie Ukko-Pekka Luukkonen